Citroen's updated C3 hatchback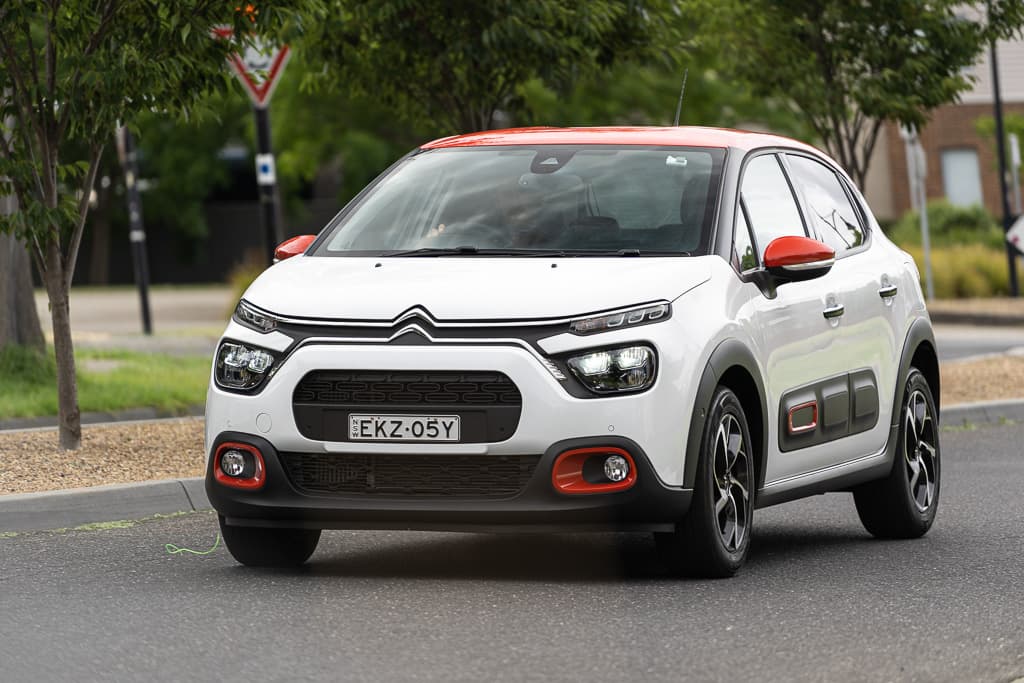 If you're drawn to the offerings of French brand Citroen today your one of a small  band of brand faithful. Just 11 Citroen's were sold in March, 34 in the first quarter. Despite this the importer is confident the Gallic brand is here to stay and talks often of forward product plans for both Citroen and its bigger-selling Peugeot cousin.
I've just driven the Citroen C3 five-door hatch, now with a mid-life update – one grade the C3 Shine at $28,990, at the top end of small hatchback pricing. What is so often misunderstood with Citroen is that it has features that are not always the flavour of mainstream motorists but for those that like French character and a point of difference they offer much.
And from my experience such Frankophiles expect to pay a little more. The C3 is powered by a 1.2-litre three-cylinder turbo engine driving the front wheels via six-speed automatic. This latest model has gained new LED headlights, new look 16-inch alloy wheels, colour matched side door cladding and more chrome highlights around the grille.
Front parking sensors compliment the rear while the seats get plusher padding in A cabin that's best described as a little funky. Other features, a rear view camera, keyless entry, push button start, blind spot monitoring, autonomous emergency braking and tyre pressure monitoring. Drive details next.
I'm David Berthon
Click PLAY to listen!
Download this podcast here