Citroen's striking C5 X crossover wagon confirmed for arrival next year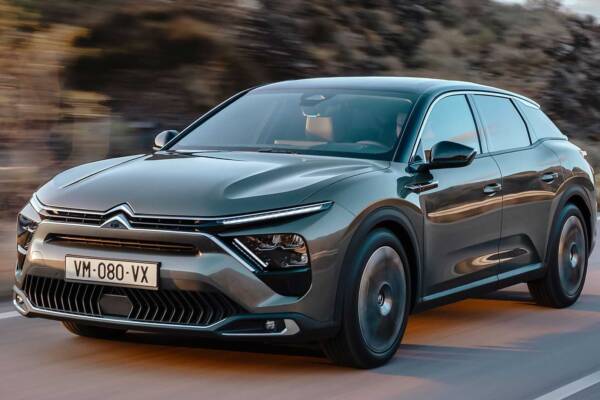 During this week's launch of the new and impressive small Citroen C4, the local importer revealed that Citroen's new mid-size C5 X cross over wagon will arrive here around the third quarter in 2022.
Early photos show the C5 X to have knock out styling in the ilk of a high-riding SUV inspired station wagon. Expected in one high spec grade Peugeot Citroen Australia General Manager Kate Gillis would not be drawn on whether local buyers would also have access to the C5 X hybrid variant.
"What we're working through at the minute is getting that specification right. With regards to a hybrid variant, it's absolutely on the table at the minute for evaluation, but we'll be able to provide some further detail as we get closer to the launch." Tomorrow, I detail this week's arrival of the all-new Citroen C4, from where I sit, one of the most impressive new models launched this year.
I'm David Berthon.
Click PLAY to listen!
Download this podcast here