Citroen's new C4 crossover – all the ingredients to be highly successful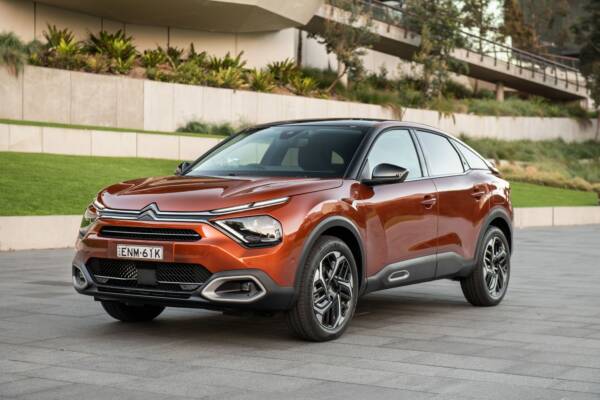 From Citroen this week the arrival of an innovative new C4 model, a far cry from the average C4 Cactus it replaces that finally lived up to its name, but a striking five-door high riding coupe like SUV.
With a 1.2-litre three-cylinder turbo petrol engine linked to an eight-speed automatic in one highly spec. grade the Shine at $37,990. I'm yet to drive it but on face value there's so much to like with this new Citroen C4 – a stack of safety, comfort and convenience equipment, large 18-inch alloy wheels with 60 series tyres, a very roomy interior, good legroom front and back via leather faced comfort seats, great interior ergonomics with a head up instrument display, top quality touch screen and top-class instrumentation.
And innovative touches like a unique storage tray for the front passenger to hold and store a tablet. The new C4 sits on what Citroen call a progressive comfort cushion suspension said to provide a magic carpet ride. The big question mark is how much traction the new model will attract – with just 112 sales this year Citroen has become a rather diminished brand – it deserves to do far better – the larger C5 Aircross SUV is one of the industry's best kept secrets while this new C4 its best chance yet to lift sales in the short term.
I'm David Berthon.
Click PLAY to listen!
Download this podcast here