BMW's new 330i sedan – An impressive sports sedan in standard trim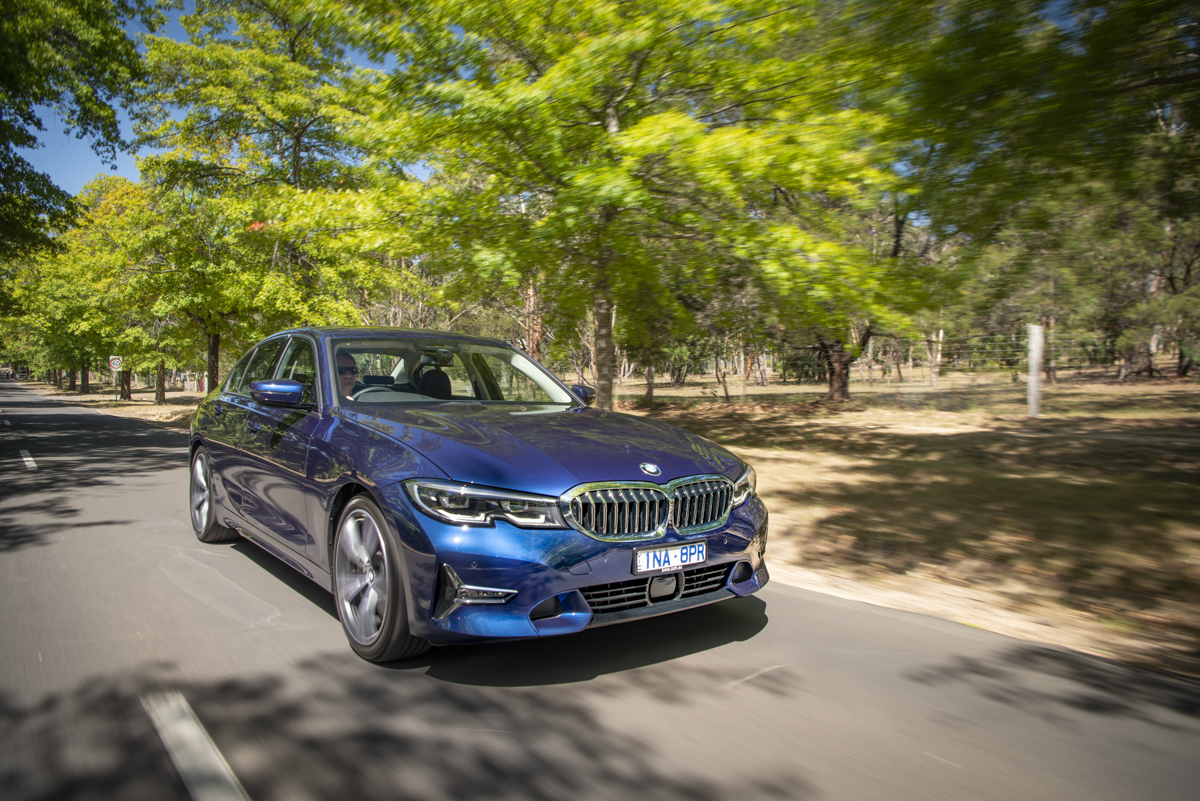 You know one of the better new cars launched last year was the latest BMW 3-series sedan – the G20-Generation 3-series lifting the BMW medium-sized sedan back into contention in the premium segment. On looks alone a stunning sedan model. I recently tested the 330i priced at $70,900 – in previous editions the 330i would have featured an in-line six-cylinder powerplant but the last two models to bear this nameplate have featured a 2.0-litre turbo four-cylinder. Well you might think that a turbo 4 would not have the punch of a smooth six but packing 190kW of power and 400 Nm of torque the new 330i is a surprise package – the torque between a low 1550 revs and up to 4400 is just where you do a lot your driving. Driving the rear wheels via an eight-speed ZF automatic with manual shift paddles it offers a sporting performance – 0-100 k's in 5.8 seconds is no slouch.
The test car with the optional $2,000 M Sport plus package with adaptive suspension offered four drive modes including Comfort, Sport Eco and Adaptive drive settings. The ride adjusts to each drive mode but even in Comfort the ride is hard – too stiff at times providing a rather unsettling drive. Most cars today offer good standard dynamics and ride quality is one feature that I put more emphasis on. Sedans may not be the flavour of the month but the new BMW in standard 330i trim is a welcome new addition.
I'm David Berthon
Click PLAY to listen!
Download this podcast here