Australia Post reminds us of the importance of the trusty seat belt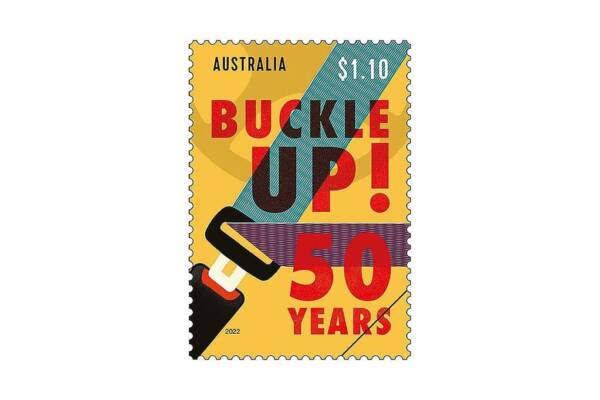 It's taken Australia Post to remind us of the importance of wearing a seat belt. A new stamp commemorates the fact that Australia was the first country in the world to mandate compulsory seat belt wearing 50 years ago.
Victoria was the first state to make wearing a seat belt compulsory on the 22nd.Dec. 1970,  N.S.W. in October the following year with the remaining states and territories on the 1st of January 1972. New Zealand followed suit in 1972 while the UK and US took until 1983 and 1984 respectively.
However, some countries were slow in mandating their adoption – Thailand for example not until 1996 and Sri Lanka in 2011. Australia Post commemorative $1.10 postage stamp, with the slogan Buckle Up – 50 years in red on a yellow background, is a timely reminder of the importance of wearing seat belts yet we still hear of fatalities where drivers and passengers have simply not done so.
I'm David Berthon.
Click PLAY to listen!
Download this podcast here