Audi's latest A4 35 TFSI S-line sedan with subtle styling cues a big step up in many ways.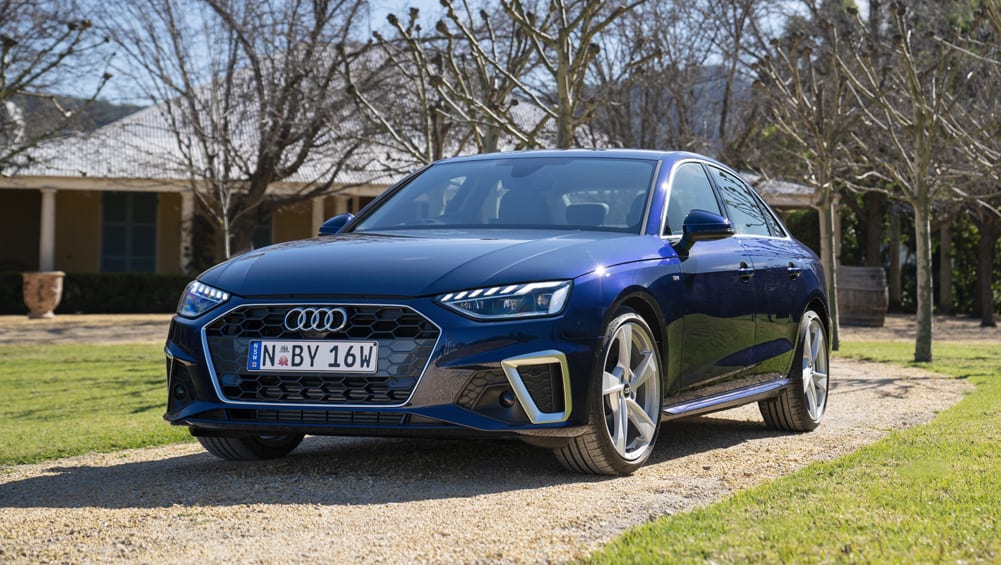 Driving Audi's latest A4 sedan today – updated last August the latest generation gets a  refined skin yet in many ways looks little different to the old series but nice touches here and there give it a more muscular and a more distinctive sportier appearance. Importantly, the prices are lower – the front wheel drive A4 35 TFSI sedan $500 cheaper at $55,600 while the 35 TFSI S line I tested at $59,900 was $1,500 more affordable to the 40 TFSI it replaces. Both entry variants cheaper to the BMW 3-series and Mercedes-Benz C-Class entry models. Having said that, the new 3-series, the medium prestige segment sales leader last year outsold the Audi by over 4 to 1.
As I've said previously the fact Audi did not change the A4's styling for some years in my opinion has been detrimental to sales. But what I can say is that from a driving and technology sense the latest Audi A4 is a class act. The 35 TFSI S-line with sportier styling effects features a 2.0-litre turbo petrol engine with the same power but around 10 per cent more torque driving through a seven-speed dual clutch automatic. Polished, quiet, smooth with great ride and handling and with exceptional build quality and safety credentials the A4 TFSI S-Line wants for little – its three years/unlimited kilometre warranty however disappointing outgunned by Mercedes 5-years/unlimited kilometre cover.
I'm David Berthon
Click PLAY to listen!
Download this podcast here