An innovative new Citroen C4 arrives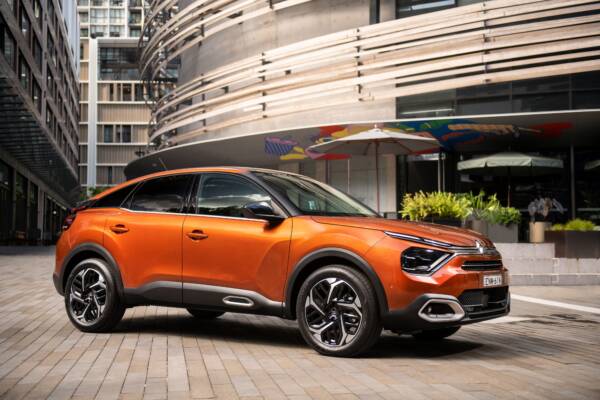 An impressive new release today from French car maker Citroen. The new C4 I previewed this week has huge potential, on face value one of the highlight new cars of the year – superbly packaged blending the best aspects of a high riding SUV with those of a hatchback in a body with a sporty coupe silhouette.
As I said a few weeks back Citroen has always been different and innovative – its motto today is "Be Different, Feel Good" and it can certainly feel good about the new C4.  A small/medium five-door with striking new styling elements powered by a 1.2-litre 114kW three-cylinder turbo petrol engine driving the front wheels through an 8-speed automatic.
Innovation abounds in just one high spec Shine grade priced at $37,990 with optional sunroof another $1,490 and special paint another $690. The equipment list very strong, the latest passive and active safety elements, the latest generation driving technologies and convenience features with an emphasis on comfort via Citroen's latest progressive comfort cushion suspension said to provide a magic carpet ride.
As you'd expect some innovative touches like advance comfort leather clad seats, plus a unique dash storage tray in front of the passenger to hold and store a tablet in complete safety.  Check out the new Citroen C4 on my 2GB podcast site – its visually striking.  More next segment.
I'm David Berthon.
Click PLAY to listen!
Download this podcast here