An exciting new Peugeot around the corner – The 408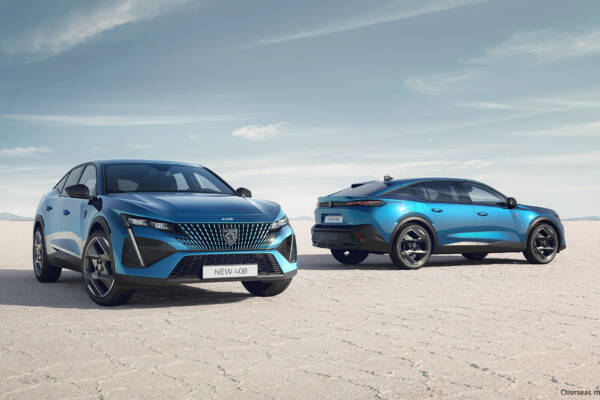 French car maker Peugeot revealed an exciting new model this week.
Confirmed for release here early next year the four-door Peugeot 408 is a mid-sized car with
a liftback profile and a high seating position and is rather long overall at 4.69
metres.
Initially available in a choice of two plug-in hybrids and a 1.2-litre three-
cylinder petrol model teamed with eight-speed automatic gearboxes, to be
followed later by an all-electric version.
Peugeot claimed efficiency was a key concern for designers with efforts in terms of aerodynamics, weight reduction
and low emission engines meaning that it can boast low average energy
consumption.
Driver assistance systems are powered by no less than six
cameras and nine radars.
European examples will be built in Mulhouse France however for this market the 408 will more than likely be produced at the Chengdu
factory in China.
A very good-looking addition to the French marque.
I'm David Berthon.
Click PLAY to listen!
Download this podcast here