PM refuses to entertain Premier Palaszczuk's hospital 'shakedowns'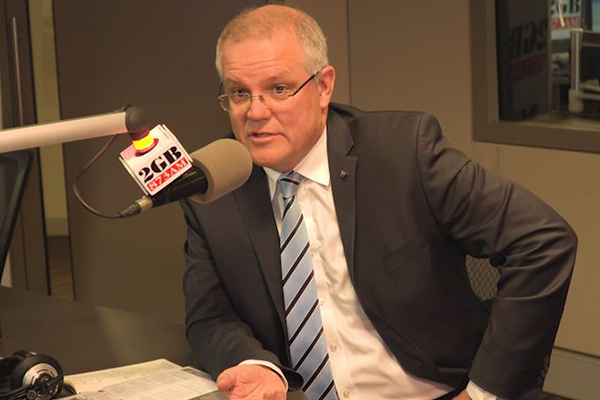 The Prime Minister is confident the state government can prepare Queensland's hospitals for a rise in COVID cases without additional funding. 
There are concerns within the Palaszczuk government the state's health system could not handle a spike in infections when the state reopens.
While Premier Annastacia Palaszczuk has called on the federal government to increase support, Prime Minister Scott Morrison said he won't be drawn in.
"We're not going to respond to shakedowns in the pandemic," he told Neil Breen.
Mr Morrison pointed out the states have had more than 18 months to prepare.
"Public hospitals are the responsibility of the Queensland government.
"What was it? 'Queensland hospitals are for Queenslanders', I think the Premier said."
Press PLAY below to hear the Prime Minister's swipe at the Premier in full 
Health Minister Yvette D'Ath claimed Mr Morrison is singling out Queensland when every state and territory has requested the same assistance.
"It is every single state and territory saying our health system was under extensive pressure and demand prior to COVID that required a rethink in the funding model going forward," she said.
"With COVID now, we need to see more effort, more contribution from the Commonwealth, partnering 50/50."
Nine News reporter Tim Arvier told Sofie Formica while this may be so, there's some factors that single Queensland out.
Press PLAY below to hear Tim Arvier's full report