Plans revealed for West End green bridges, 'long-term, city-shaping' infrastructure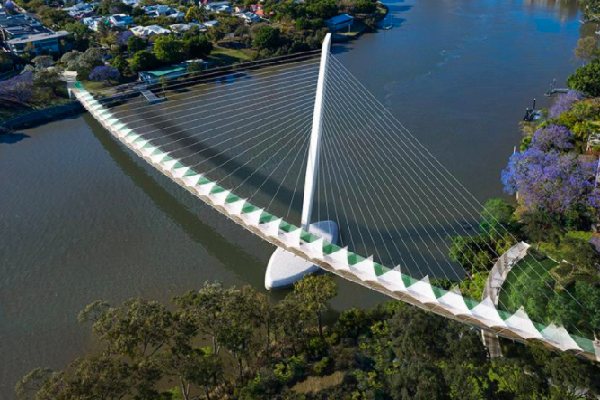 Designs for Brisbane's new green bridges have been unveiled with residents invited to have their say on the proposals, and construction set to get underway in 2024.
The green bridges connect Toowong to West End and St Lucia to West End.
Chandler Ward councillor Ryan Murphy, who is also the Civic Cabinet Chair for Transport, said the new green bridges create better connections across the Brisbane River.
He said there was "woefully inadequate" links to the University of Queensland, the second biggest's trip generator outside of the CBD.
He said the economic modelling suggested the cost of inadequate crossings over the river was about $40 million a year in lost productivity, congestion, extra pollution and environmental impacts.
"We've taken into account residents' feedback on the design, we have over 4000 pieces of individual feedback during our early consultation, we are now asking residents to have their say on these release designs by the 28 February next year," he told 4BC Drive.
He said it was "long-term, city-shaping, Olympic infrastructure".
The green bridges will cost an estimated $200 million each.
For more on the designs, click here
Press PLAY below to hear more about the cost + vision for the green bridges
Image: Toowong to West End green Bridge, Brisbane City Council