Peter Dutton may not be eligible to sit in parliament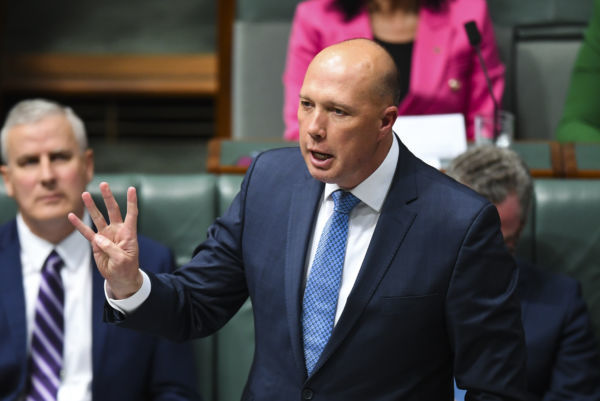 Home Affairs Minister Peter Dutton is facing a potential cloud over his eligibility to remain in federal parliament, due to his business interests.
Channel Ten reports Mr Dutton has financial ties to two Brisbane child-care centres, which are receiving subsidies from the federal government.
Legal experts say that could put the Minister in breach of Section 44 of the constitution, but Mr Dutton says lawyers have advised him otherwise.
The news comes amid speculation the Home Affairs Minister is preparing to challenge the Prime Minister for the top job.
University of New South Wales Dean of Law Professor George Williams tells Ross Greenwood recent changes to legislation could see the Minister in strife.
"Even if Peter Dutton got his legal advice, (and) it all looked clear at the last election, two key things have changed and that could be enough to strike him out.
"It would really be up to the High Court."
Professor Williams says the laws, under Section 44, are in place to prevent "parliamentarians doing deals with the very government that they're meant to be serving".
Click PLAY below to hear Professor Williams explain the details