Peter Dutton hits out at 'hand-wringers' sugarcoating youth gang violence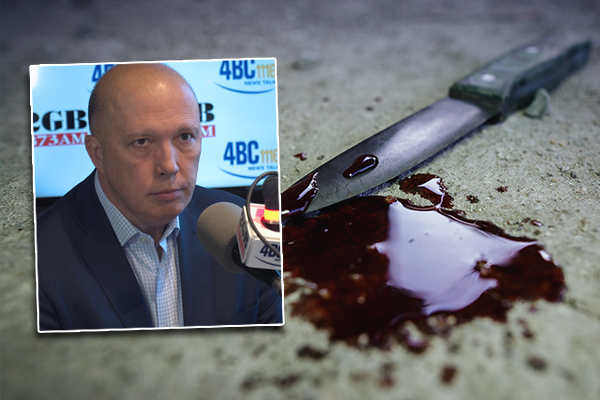 An outpouring of anger has washed over the country after a teenager allegedly responsible for the deaths of two pedestrians was revealed to be out on bail at the time.
Home Affairs Minister Peter Dutton called on the Queensland Premier to stop "listen[ing] to the bleeding hearts and to the hand-wringers" when it comes to youth justice.
The tragedy in Queensland came the same day as 14 youths aged between 15 and 18 were charged over a stabbing on a Sydney train.
"These kids are behaving as adults. They are criminals," Mr Dutton told Ray Hadley.
"You get in trouble sometimes for speaking truthfully, but there's no sense in sugarcoating some of these problems.
"99 per cent of people who come to our country … integrate into the community, but where that doesn't happen society needs to accept that there's a problem."
Click PLAY below to hear the full interview
Image: Getty