Peter Dutton: Forcing migrants to speak English is a 'no-brainer'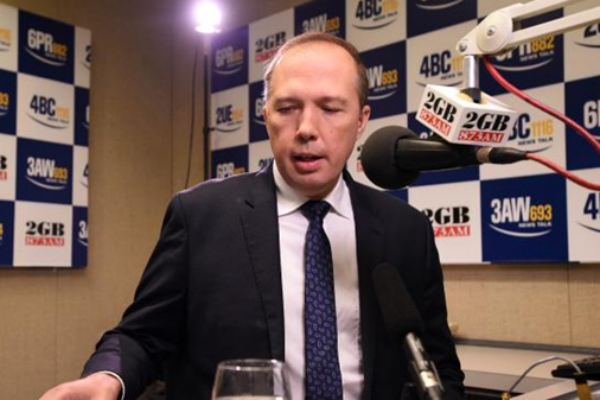 The Immigration Minister says ensuring new migrants can speak English is a "no-brainer".
The Federal Government is renewing its push for laws which would force prospective citizens to pass a tougher English language test.
It argues the move is necessary to enhance integration and to prevent ethnic enclaves.
Peter Dutton tells Ray he doesn't understand why Labor won't back the proposed legislation.
"It's a no-brainer. It's providing support for women who, in some cultures, aren't treated equally.
"We want those women to have an education, to see their daughters get a driver's licence… whatever it might be.
"If you're in Australia we don't ask you to abandon your culture or your heritage but if you're in Australia you abide by our laws… and people need to understand that.
"If people want to become Australian citizens… we need to have demonstrated that people integrated into our community, that they are working.
"There are lots of reasons that this is a good law."
Click PLAY below for the full interview