Peter Dutton comes out in support of Malcolm Turnbull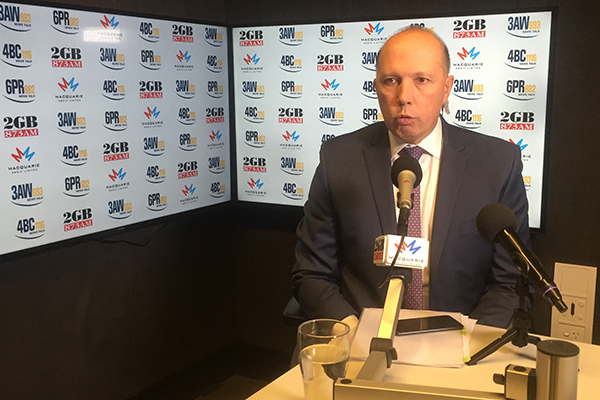 Peter Dutton didn't think Malcolm Turnbull should lead the nation but he does think should lead government negotiations in Indonesia.
Two months after leading a leadership coup against the deposed PM, Mr Dutton is now supporting his political enemy.
Despite quitting politics, Malcolm Turnbull has been hand-picked to represent Australia at an international climate change summit in Bali, angering many Liberals.
Prime Minister Scott Morrison is defending the decision, saying it's in the "national interest".
Ray Hadley asks the Home Affairs Minister whether Mr Turnbull should be conducting government negotiations.
"Yes he should. I've had a very close look at this and I've spoken to Scott Morrison about it.
"I think this has been blown a little bit out of proportion.
"Malcolm does have a relationship with the Indonesian President.
"In the end, the government makes the decisions on all policy areas. The Cabinet will, the Prime Minister will.
"Mr Turnbull is going as a representative of our country and I think it's appropriate in the circumstances."
Click PLAY below for the full interview
The Home Affairs Minister also commented on refugees being evacuated from Nauru.
The Coalition is weighing up an offer from New Zealand to re-settle 150 asylum seekers, on the condition they can never set foot in Australia.
Mr Dutton tells Ray the deal cannot be rushed.
"I made the point in the parliament; what if you've got a situation, as we do have, where you have a male in the family where the United States has indicated there is a security risk around that male?
"New Zealanders won't be taking that individual and nor should Australia."
RELATED
'If I were the prime minister…' Tony Abbott responds to Turnbull's Bali trip