Peter Dutton accuses QLD Premier of putting NRL before COVID outbreak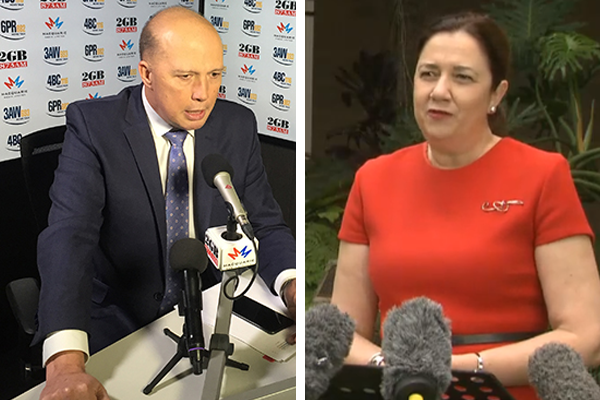 Defence Minister Peter Dutton is calling out the Queensland Premier for delaying a lockdown.
The Australian has revealed the Queensland government will have to compensate the NRL if the game is moved to a smaller stadium.
The Premier has announced a slate of restrictions following a number of COVID cases, including a 75 per cent capacity at the stadium for the NRL Grand Final.
Peter Dutton told Ray Hadley delaying a lockdown is "unforgivable".
"If Annastacia Palaszczuk is delaying a lockdown because of … the football then I don't think people will forgive her for that.
"If there has been a delay in the lockdown and this gets away in Queensland then we will see a more dire situation than we're seeing in NSW and in Victoria.
"If the reason for that is because the Premier wants to put on her jersey in the run-up to Sunday and be popular … she would be pulling on the wrong rein."
Press PLAY below to hear the full interview