Pauline Hanson's radical cane toad plan… could it work?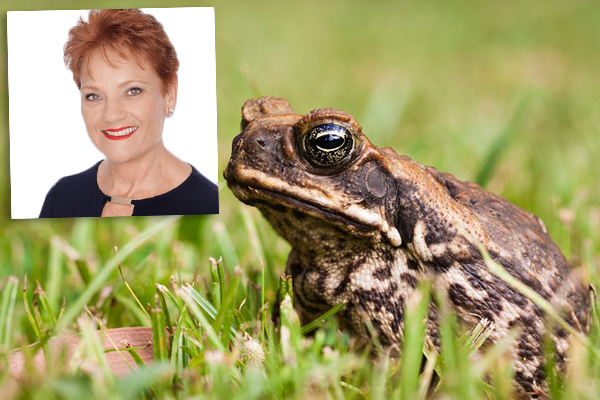 One Nation leader Pauline Hanson says welfare recipients should be put to work killing cane toads.
Work for the Dole recipients would be paid 10 cents for each toad they collect in a three-month, collect-a-toad campaign.
Senator Hanson says children could also get involved in the scheme to earn some pocket money.
She tells Steve Price it would solve a massive environmental problem.
"People would collect the cane toads, put them in a bag and take them to the local council.
"The council would have freezers to put them into and kill them that way.
"It's only a three-month program a year during the summer months because that's when they're prolific."
Click PLAY below for the full interview