Pauline Hanson rails against the water wastage destroying farmers' lives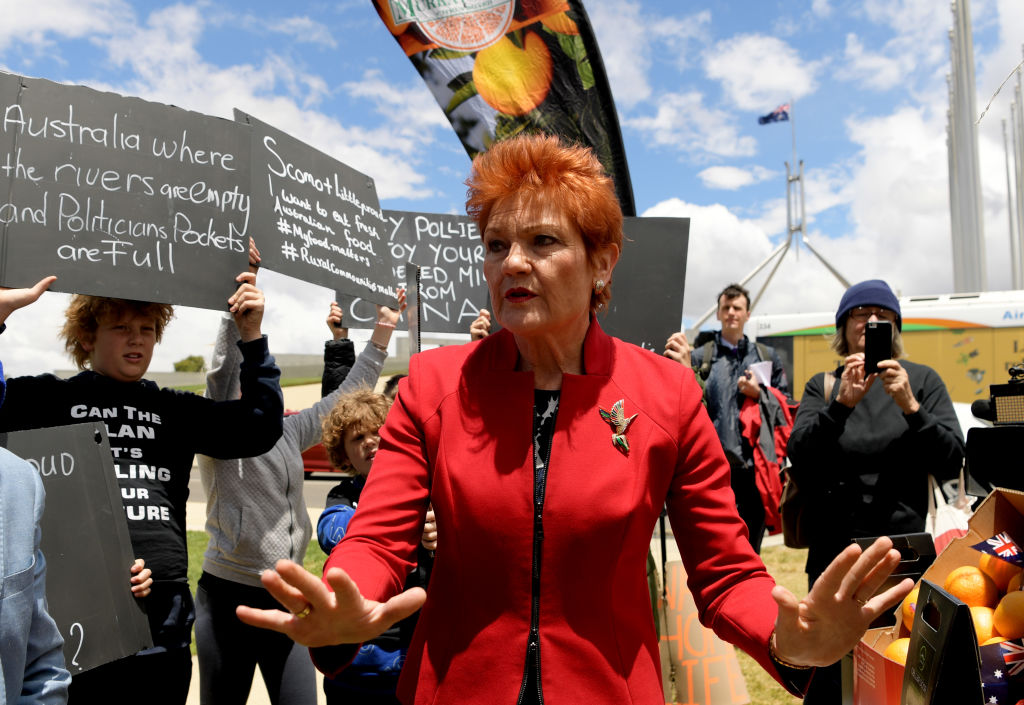 Queensland senator and One Nation leader Pauline Hanson has joined the Convoy to Canberra to protest the disastrous Murray-Darling Basin Plan.
Around 2000 farmers and their allies from regional Victoria and NSW rallied at Parliament House today "because they feel they're not being listened to," says Senator Hanson.
The Basin Plan dictates how much water producers can take out of the river system, but many farmers believe it's unfair and is hurting families. Senator Hanson says it'll be almost impossible to fix.
"We've allowed multinationals, we've allowed foreign ownership of the water licenses. Howard should never have separated water from land in 2004, and then on top of that with the Water Act, that has been the nail in the coffin."
Click PLAY to hear the full interview
Image: Getty/Tracey Nearmy