Paul Green quits as Queensland Maroons coach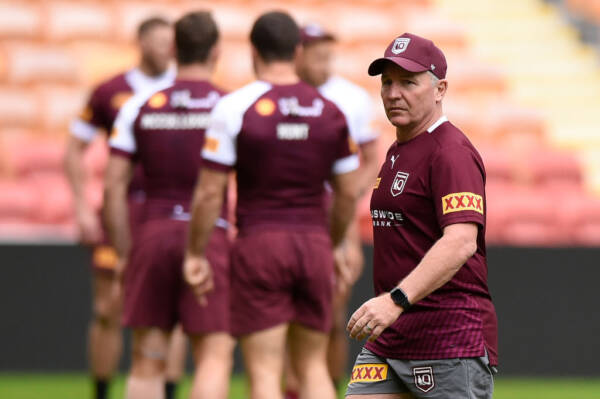 Paul Green will stand aside as coach of the Queensland Maroons.
In a statement on the Queensland Rugby League website this afternoon, Green said he would not be "pursuing another term" after just 8 months into his tenure as State of Origin coach.
He said he wished the future coach the best in 2022.
"After much consultation and discussion post the Origin series, both the QRL and I have decided to move in different directions," he said.
"The basis for this is simple, the QRL wants to ensure that they have certainty around the Origin coach not wanting to pursue an NRL head coach job, and whilst I could give them that certainty for the 2021 series, I cannot guarantee that this would be the case in the future."
The King Wally Lewis said he was a bit surprised by the news, given Queensland had some success in the Origin series.
"I guess Paul is the only one who is going to be able to really explain what it was that enticed him to make that decision," he told Scott Emerson.
"To be honest I probably thought we would see him for another year, but he's made the decision to have it elsewhere."
He said Origin coaches "carried the hopes of the state" on their shoulders.
Lewis said he believed there will be a strong push for Billy Slater to take over.
Press PLAY below to hear more of his reaction and who could be in line for the top job
Image: Matt Roberts/Getty Images