Paul 'Fatty' Vautin weighs in on Latrell Mitchell's controversial hit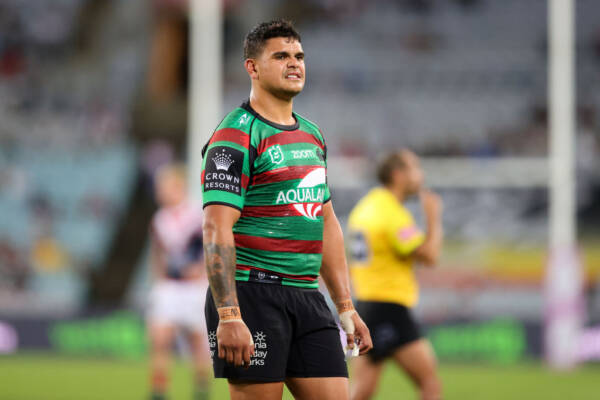 South Sydney star Latrell Mitchell has copped a six-week suspension for a controversial high-shot on Joey Manu.
Paul 'Fatty' Vautin says while he doesn't believe Mitchell purposefully went in to hurt Joseph Manu, he went in "too high".
Manu had emergency surgery for a depressed facial structure on the weekend, ending both of their seasons.
Vautin said it was a bad injury and he would be in a lot of pain.
"That bloke's got a problem I think," he said.
"He's a magnificent player … he's got a great left foot step, he's got a great in and away, he glides across the field, he's like … a deer running, the way he runs,  he's fantastic.
"There's no doubting what sort of player he is.
"But what I don't like about him is every time he gets tackled, even a simple little tackle, he wants to fight and grab the bloke … mate, just get on with the footy, just play, don't worry about it."
He questioned whether the star player has a "bad attitude" towards players.
Press PLAY below to hear the discussion on 4BC's Wide World of Sports 
Image: Speed Media/Icon Sportswire via Getty Images