Paraplegic victim of texting driver says a 'simple' change could save lives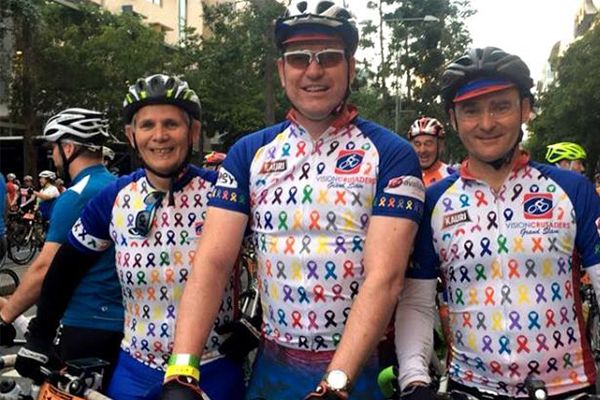 Only this week we discovered a majority of drivers don't believe texting while driving is dangerous and the latest news from NSW Police proves the message still isn't getting through.
Up to 900 drivers across New South Wales have been busted using their mobile phones behind the wheel in just a one-day police blitz.
The ad campaigns and the fines simply don't seem to be working. So one man, who knows the impact of texting and driving too well, is leading the charge for change.
In 2016, Graham Walters was training for a bike ride when he was struck and thrown 30 metres by a distracted driver on her phone.
Graham became a paraplegic that day and he tells Warren Moore something needs to be done to deter people from using their phones while driving.
"I've become a paraplegic. I'm unable to ride. It's not only affected me in the physical way but also the mental side of it.
"I struggle every day with the paraplegia, I struggle seeing my wife and my kids and my family suffer because of me."
The woman who hit Graham was charged with dangerous driving causing grievous bodily harm but was only handed a two-and-a-half year suspended sentence. A penalty he says isn't good enough.
Click PLAY below for the full interview 
Now, Graham and his friend Klaus Bartosch have taken matters into their own hands.
They're petitioning for tech giants Apple and Google to make a "simple" and "easy" technological change which could save lives.
"Google and Apple have implemented, in the last 12 months, the ability for you to have your phone automatically disable itself the moment it's inside the moving vehicle," Klaus says.
"The problem is you need to choose to enable it, and no one does."
They're pushing for phones to automatically block messages and calls when a car is in motion.