Outback community's cashback plan to lure newcomers to the town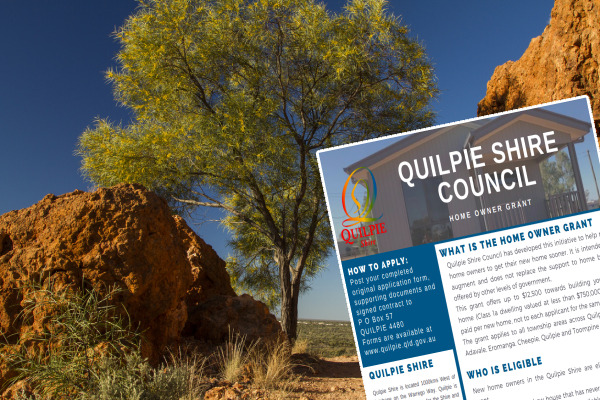 An outback Queensland council has come up with a novel idea to attract new homeowners to the area.
The Quilpie Shire Council is offering people a grant of up to $12,500 if they buy land and build in the region.
Some blocks of land sell for around $12,500.
Quilpie Shire Mayor Stuart Mackenzie said there's a housing shortage in the region – and they want to encourage more Queenslanders to move out west.
"We have got people coming out with jobs, and they have nowhere to live," he told Scott Emerson.
"It's hit us really quickly actually, we didn't see it coming sort of a couple of years ago, we are scrambling."
He said they were "pretty well" full and jobs were struggling to fill.
Mayor Mackenzie said they had a very high percentage of young families, who were "well-catered for".
"We have a lot of facilities, more facilities than people we have."
Press PLAY below to hear his 'sales pitch' to move to Quilpie
Image: Getty/Quilpie Shire Council