NSW Opposition leader joins chorus of Labor politicians at odds with Queensland Premier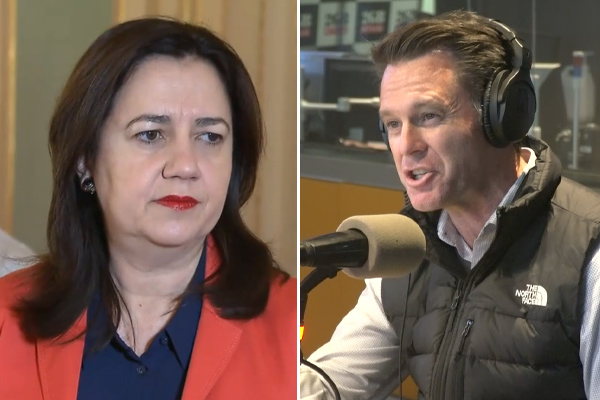 Fellow Labor figures have pushed back against Queensland Premier Annastacia Palaszczuk's suggestions NSW will put the country at risk if it reopens at 80 per cent double-vaccinated.
Ms Palaszczuk this morning defended her comments, telling the press she's "asking very simple questions".
"It is only fair and reasonable that we have a constructive debate here in this country," she said.
"There is nothing wrong with asking decent questions about the safety of families."
Federal Labor Deputy Leader Richard Marles has distanced himself from Ms Palaszczuk's threat to keep her state borders closed.
NSW Labor Leader Chris Minns told Ray Hadley he sympathises with COVID-free Queenslanders, but all states and territories need to stick to the Doherty Institute modelling.
"I understand that Queenslanders … are not subject to lockdown, but it's a different set of circumstances in NSW.
"We need some hope at the end of the tunnel. We can't wait 'til 90 per cent are vaccinated – it could go beyond Christmas at that point.
"I certainly wouldn't be advocating for extended delays at this point."
Press PLAY below to hear the full interview
Image: Nine News