NRL: Paul Vautin on how tackling techniques have changed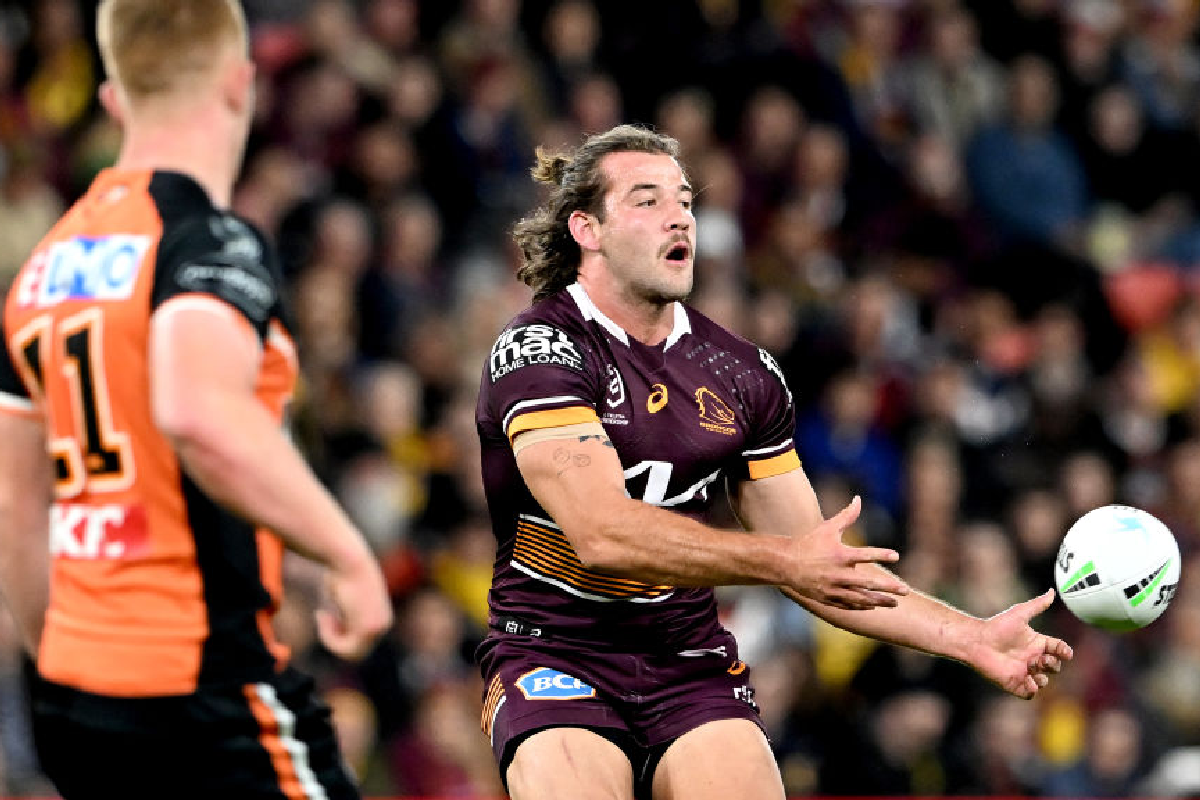 Paul Vautin says the way players are tackling has changed in the past decade.
The NRL legend and commentator says he hoped Broncos' Pat Carrigan didn't cop too much of a suspension for a hip-drop tackle in the 73rd minute in the game against the Tigers.
Jackson Hastings reportedly broke his leg in the encounter, and Carrigan has been referred to the NRL judiciary.
"[I] played the game for a long time, all your coaches ever said to you [was] do whatever it takes to get them on the ground," Vautin said on Wide World of Sports with Peter Psaltis.
"This is what Pat was doing.
"Look, it's all changed probably started changing 10, 15 years ago.
"Back when I played, I don't want to sound like a dinosaur, you went in and you tackled low, first man low, second man over the top if necessary.
"Now … it's two men grab, they have a bit of a dance with him, and then that forces … because the legs are still going, and they haven't put them on the deck … then a lot of the time the third man is coming in low, and this is where the problems are happening.
"There's no problem if you tackle him around the legs first."
Psalty agreed, saying there were more "hip-drop tackles".
"The other thing too, we are seeing more concussions because in the end you have three heads close to the top, two defenders and the ball carrier," he said.
"In trying to make the game safer we are actually making it more dangerous."
Press PLAY below to hear more about their discussion
Image: Bradley Kanaris/Getty Images