Rugby league legend Tommy Raudonikis dies at 70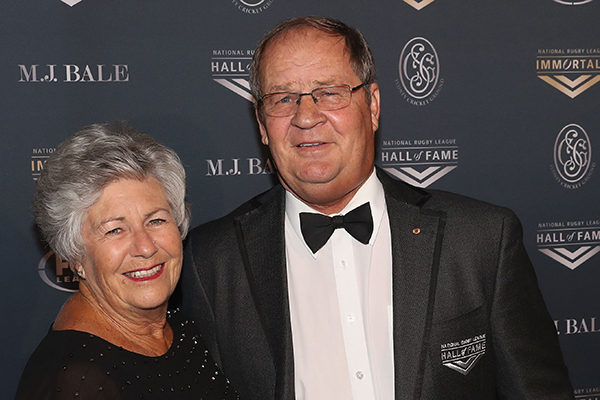 Former Kangaroos captain and inaugural NSW State of Origin Captain Tommy Raudonikis has died overnight after a long battle with illness. 
Mark Levy received the "terrible, terrible news" on air.
"This news will be devastating not only for the rugby league community but for Tommy's friends and family.
"The world is poorer for the passing of Tommy Raudonikis. A larger than life character and a lot of fun."
Mark knew Raudonikis personally, having spent time with him in the NRL sphere.
"We had a lot of fun with Tommy in the broadcast box for the Continuous Call Team."
Raudonikis was 70 years old.
He will be honoured with a moment's silence before each game in round five of the Telstra Premiership.
Click PLAY below to hear Mark Levy's comments in full
Tommy's former coach at the Western Suburbs Magpies, Roy Masters, recounted stories to Jim Wilson – including an explanation of the team's rather unique warm-up.
Click PLAY below to hear more 
Darryl Brohman recalled Raudonikis' defining sense of humour.
"He was just one of those blokes that everyone loved."
Click PLAY below to hear more 
NRL legend Chris 'Choppy' Close said he was a man of his word and a legend.
"Tommy was one of the guys in the game I would describe as being absolutely authentic, it didn't matter what audience, what position he was in, he told people what Tommy Raudonikis thought," he told Scott Emerson.
The NRL has confirmed there will be a minute's silence at games this weekend to honour him.
"I think it's fantastic, and if anyone deserves that tribute, it's Tommy," he said.
"If they have given him a minute's silence, nobody deserves it more."
Click PLAY below to hear more
Image: Mark Evans/Getty Images