'Nothing short of appalling': Palaszczuk government 'cracking jokes' in parliament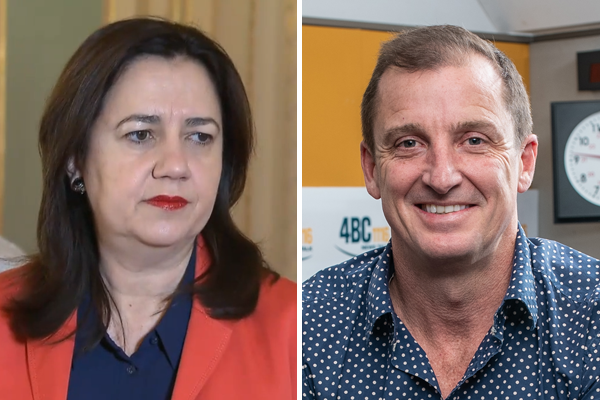 The conduct of the Palaszczuk government at state parliament yesterday is under fire. 
In audio taken from yesterday's Parliament sitting, laughter from the Labor side can be heard following a joke from the Deputy Premier.
Shortly after, the Premier can be heard making a pot shot at Member for Everton Tim Mander's mask.
"The Premier was peppered in parliament about it yesterday and her responses were nothing short of appalling," Neil Breen said.
The government was pressed on apparent hypocrisy around border restrictions, which currently do not allow Queenslanders to return from hotspots, despite sports teams being admitted.
"What, so, Steven Miles, the Deputy Premier's in parliament cracking jokes while Jodi Hanly is stuck interstate after her mum died and Sharen's at Chinderah?
"The Premier is under pressure because media stories about the lockout of Queenslanders and the preferential treatment for others have gone gangbusters.
"Is this how we care for each other in Queensland?"
Press PLAY below to hear Neil Breen's comments in full 
Sharen Gordon, who remains stuck at a motel in Chinderah, told Neil Breen she was "so disappointed" by the comments yesterday.
"They're talking about hundreds of people that can't get home and they're making jokes about it.
"The government appeared to be just avoiding answering any of the questions, they went off topic.
"One of the things that got me the most was bringing Queenslanders home when it's 'safe'."
Press PLAY below to hear Sharen's response to the comments

Image: Nine News