Neil Breen tears into Premier's 'absolute garbage' accusation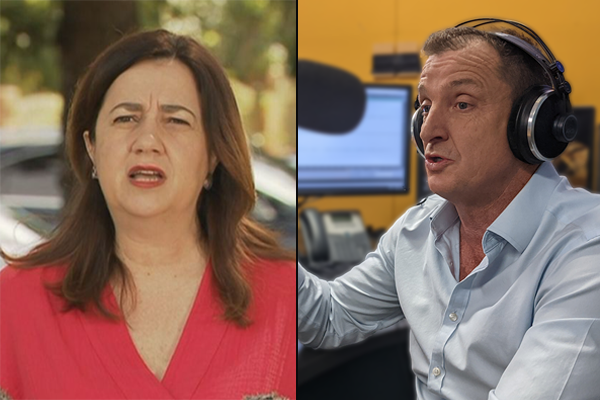 Neil Breen is infuriated after multiple listeners raised the alarm on a massive flaw in Queensland's border control. 
Numerous people have reported authorities did not meet them on arriving at Brisbane Airport from a COVID-19 hotspot.
This is despite the Queensland government requiring everyone from a COVID-19 hotspot to return a negative test within 72 hours of arriving and have an approved border pass.
It means people who are not meeting the border requirements are walking freely into Brisbane after their flight.
It comes after Premier Annastacia Palaszczuk yesterday accused the federal government of wanting "Queenslanders to get COVID for Christmas".
Neil took exception to the Premier's claim, noting she's not enforcing her own COVID-19 suppression policies.
"She hasn't even put a few police officers to greet a flight from Sydney or a flight from Melbourne!
"Don't listen to the absolute garbage."
Press PLAY below to hear Neil Breen's comments in full