Neil Breen goes head-to-head with Police Union President over DV taskforce report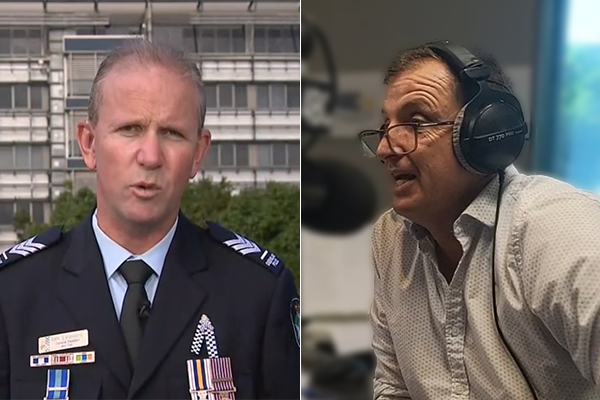 A fiery Neil Breen has shot down the Queensland Police Union President's attacks on the Women's Safety and Justice Taskforce report.
Justice Margaret McMurdo's Women's Safety and Justice Taskforce found authorities were failing to identify victims of domestic violence and were putting the safety of women at risk by ignoring complaints.
The report made 89 recommendations to address domestic violence in the state, including criminalising coercive control and an inquiry into widespread cultural issues in the police service.
The Courier Mail reports Union President Ian Leavers claimed Justice McMurdo had produced "another woke, out-of-touch report".
Neil Breen was appalled by the attack, saying Mr Leavers went "too far" in his comments.
"This is a very serious report into a very serious issue, but to come out and call it a ponzi scheme, and to say that about Justice Margaret McMurdo…?
"The fact is, Ian Leavers, all those women are dead, and a lot of them complained to police before they were killed."
Press PLAY below to hear Neil Breen's comments in full
Speaking to Neil, Ian Leavers insisted police are 'hampered' by 'unworkable' legislation.
"Police are doing a great job across the state of Queensland. We are under-resourced, we do not have the ability to do our job, but we are doing the best we can."
But Neil wasn't drawn in.
"Do you accept that police are at any fault here at all?"
Press PLAY below to hear the heated clash 
Image: Nine News