Neil Breen condemns protesting unions 'holding us all to ransom'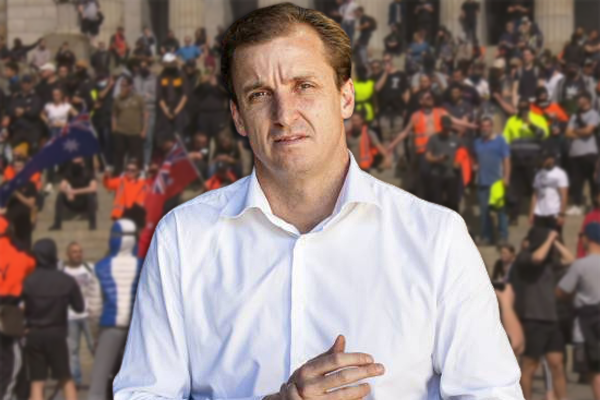 Neil Breen has slammed unions conducting mass protest action in the midst of a pandemic. 
2000 StarTrack employees walked off the job at midnight, striking for better pay and Australia Post to cease outsourcing.
It comes after protestors swarmed the Shrine of Remembrance in another day of rallies in Melbourne yesterday.
Press PLAY below to hear Nine News reporter Jess Millward report the latest on the StarTrack strike 
"We're heading towards a federal election, aren't we?" Neil observed. "You can tell because the union movement's playing up.
"I think it is unacceptable in these times of a pandemic, the union movement is holding us all to ransom in Australia to get demands for workers.
"Wages are stagnant and people have lost jobs left, right and centre!
'The union movement, we've got our eye on you – don't use the pandemic for your own gain."
Press PLAY below to hear Neil Breen's comments in full 
Image: Nine News