'My wife was screaming': Listener's home bursts into flames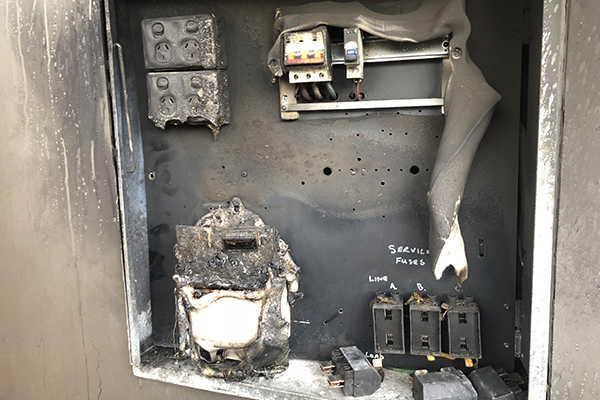 A listener has shared his terrifying ordeal after Saturday's storm almost destroyed the family's home.
Louie had just left his house at Old Toongabbie to visit a friend when hail started pelting down.
He turned around and pulled into his driveway at just the right time.
When he tried to open the garage door a huge bolt of lightning hit his home.
"The garage door started to move and BANG," Louie tells John Stanley.
"It literally lifted me in the car. I get out of the car and the smell of burning was unbelievable.
"My wife was screaming."
The bolt of lightning set fire to Louie's smart meter, with flames pouring out of the box.
Louie was able to put the fire out as his wife called Triple Zero.
"Thank god I was home," he says.
Click PLAY below to hear the full story
It begs the question, are these smart meters safe?
Louie called Endeavour Energy who told him it is most definitely not the first time this has happened.
John Stanley promises to follow up with the electricity company to see if we should trust these smart meters.