MUST WATCH: Drone saves two struggling swimmers caught in a rip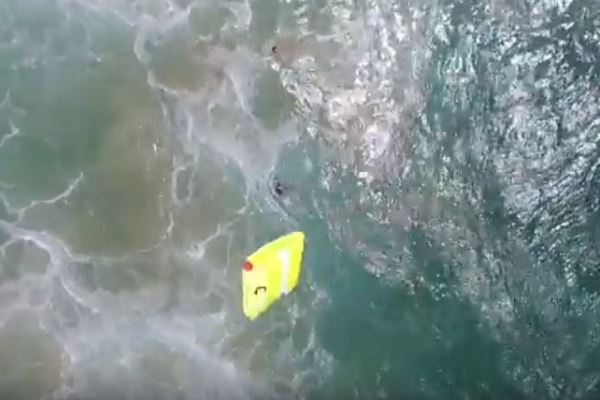 Incredible footage shows a drone saving two swimmers caught in a rip on the NSW North Coast.
The "Little Ripper" drone was sent to assist the swimmers after a member of the public notified lifeguards.
The drone dropped a floatation device and kept the two teenagers afloat.
Deputy Premier John Barilaro has described this as a "world first rescue".
"Within 70 seconds there was an inflatable rescue pod dropped down to these two people.
"There's no question these people are very lucky. They were saved today."
The revolutionary technology cost the NSW government just over $430,000 and today the investment paid off, saving two young lives.
Click PLAY below to see how the dramatic rescue unfolded
Click PLAY below for the full interview with John Barilaro