Musical theatre royalty Sir Tim Rice reveals why working with Elton John is unusual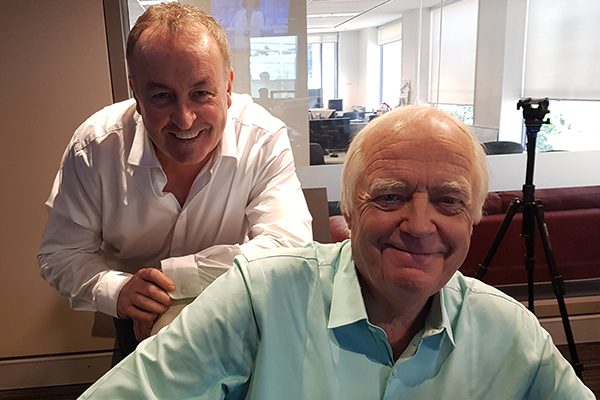 Sir Tim Rice is the man behind some of the world's most famous songs.
The respected lyricist has recently earned the coveted EGOT status, meaning he has won an Emmy, a Grammy, an Oscar and a Tony award.
Sir Rice is best known for his collaboration with renowned composer Andrew Lloyd Webber, with whom he wrote Jesus Christ Superstar and Evita.
His career has extended beyond on-stage productions, with the musical theatre royal having penned the lyrics to some Disney classics including The Lion King and Aladdin.
"It's not very often that we can honestly say we're touched by words in music, but when it comes to Sir Tim Rice and his lyrics I think it's different," says Chris Smith.
Sir Rice has rubbed shoulders with some of the world's biggest musical names, including Elton John and ABBA's Benny Andersson and Björn Ulvaeus.
He's collaborated with Elton on The Lion King and reveals the British musician is unlike any other composer he's come across.
"Of all the composers I've worked with, he's probably the one that least complains about the lyrics.
"He hardly ever tries to alter them at all."
Click PLAY below to watch Sir Tim Rice explain what it was like to work with Elton John
The humble Oscar award-winner is in town to watch Australia's national treasure Tina Arena tackle the role of Evita in the musical of the same name.
He says he's looking forward to watching her perform in the flesh.
"She's very well known in Great Britain, she's a wonderful singer, she's a major star. And everybody has told me how brilliant she is."
Click PLAY below to hear the full interview

You can purchase your tickets to Evita The Musical HERE