Mum's plight as toddler faces lengthy treatment at Queensland Children's Hospital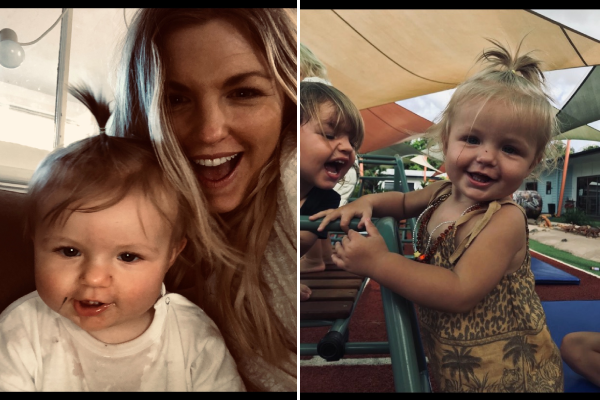 Neil Breen has raised the plight of a single mum whose 2-year-old daughter is receiving treatment at the Queensland Children's Hospital for a rare cancer.
The 4BC Breakfast host stressed NSW mum Brooke Bretherton was not seeking publicity herself, but he was contacted by her godparents, who reached out to 4BC Breakfast while Brooke's young daughter undergoes a lengthy treatment.
Brooke's partner and Peachy's father, Joel, passed away from brain cancer when Peachy was just 6 months old.
Peachy has now been diagnosed with Ewing Sarcoma, a rare type of cancer which usually presents in the bones.
She is receiving treatment at the QCH, and the mum and daughter duo have already spent 3 months there.
Little Peachy turned 2 last week, and Brooke said her resilience was truly remarkable.
"We've got one cycle to go, and then have a break for a couple of weeks, then we will have the tumour surgery, and have it removed and then she will have a further 22 weeks of chemotherapy."
Brooke's family are all across the border in NSW, and she admitted it had been a tough road.
"I stay at the hospital with her, and then when we have days off, we go to little Air BnB's and things like that so we can get some normalcy, and a nice lounge and things like that."
She is still paying rent in NSW on a three-bedroom house, so she admitted she was struggling.
"I try to do everything myself, and it's quite difficult for me to ask for help but I've learnt through this portion of our journey that I need to."
Neil highlighted the need for Brooke and Peachy to have somewhere to stay when she is having a reprieve from treatment, as the costs are adding up.
"We need to find you a little apartment – somewhere in and around the Children's Hospital" – Neil Breen
Press PLAY below to hear more about their harrowing story