'More holes than Swiss cheese': Ray Hadley takes aim at mask exemptions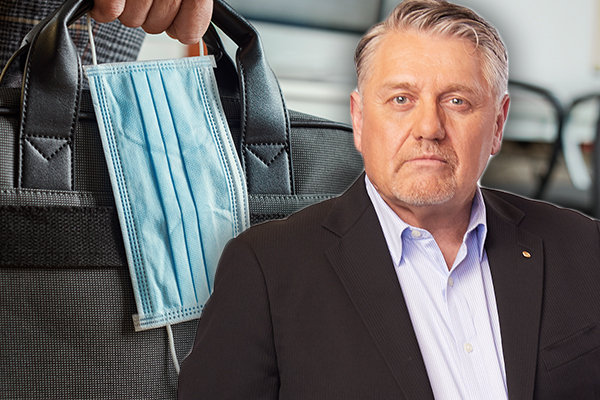 New COVID alerts in Brisbane, far north Queensland and the Northern Territory have prompted Ray Hadley to express his frustrations with loopholes and liars.
A young woman contracted COVID-19 after travelling to Melbourne.
Authorities have found she flew from Cairns to Adelaide and drove into Victoria on October 21, where she spent four days.
She then returned to Adelaide and caught return Jetstar flight JQ960 to Cairns and continued on to Darwin on October 29.
Her diagnosis led to exposure alerts for a range of north Queensland retailers and prompted new restrictions in the NT.
Ray Hadley condemned the 21-year-old's light punishment of a $5000 fine and two-week stint at the Howard Springs quarantine facility.
"She lied to Queensland Health authorities that she'd been to a hotspot, she lied to Northern Territory authorities.
"She's put hundreds at risk, if not thousands, because of her behaviour."
Meanwhile, a 4BC listener has reported a further alert on Melbourne-Brisbane flight JQ562, after a passenger with a mask exemption tested positive, leading all other passengers to be deemed close contacts requiring a two-week quarantine.
"We have seen more holes than you see in a block of Swiss cheese with these exemptions!
"Now you've got a whole flight of people, plus anyone else that was on the ground … that could be positive because of this dunderhead."
Press PLAY below to hear the full story
Image: Getty