Mitch Larkin and the Aussie swimmers celebrated long into the night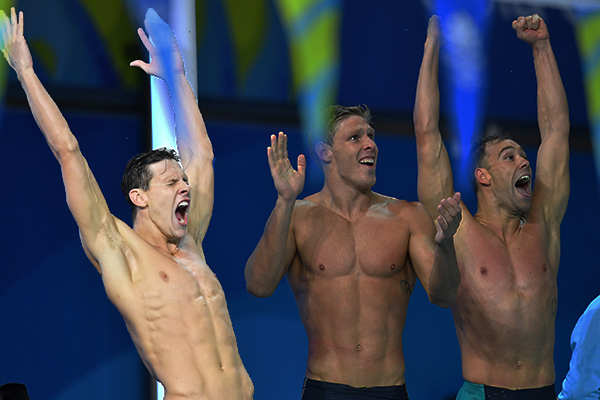 Australia has notched up its most successful Commonwealth Games swimming campaign in history, with eight gold on the final night of competition in the pool.
The men and women's 4×100 medley relay teams finished the meet with thrilling victories.
Backstroker Mitch Larkin starred for the men's team, opening up a lead that proved absolutely crucial.
The gold medal, his fifth of the Games, has made him the most successful athlete at Gold Coast 2018.
He joined Alan Jones after a long night of celebrations with 'The Dolphins', saying he's incredibly proud of everyone on the team.
"We're still on a high after a fantastic week in the pool.
"I was able to get to the Star Casino last night and celebrate with the team, I got to bed about 4.30am so it was a little bit early.
"There's been some highs and lows of my career. As a Dolphins team, we've developed a fantastic culture… and that's sort of replicating in our swimming."
Click PLAY below for the full interview