Minister explains why Malcolm Turnbull is no longer prime minister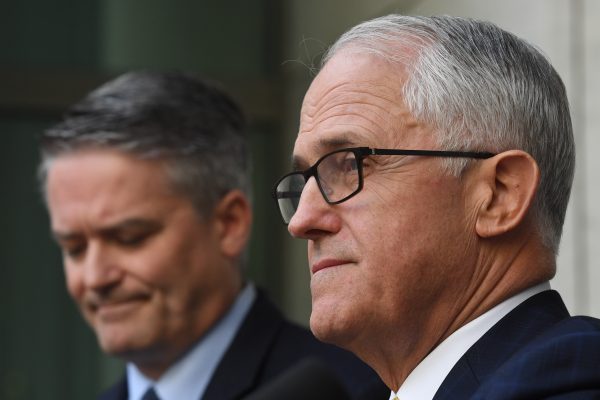 Finance Minister Mathias Cormann has explained why Malcolm Turnbull is no longer the nation's leader.
His response comes after Mr Turnbull spoke on Q & A last week, saying he still doesn't know why he's no longer prime minister.
"The only people that can answer that are the people that engineered the coup," he said.

"People like Peter Dutton, Tony Abbott, Greg Hunt and Mathias Cormann…"
The Federal Finance Minister has rejected any suggestions he helped engineer a coup and tells Ross Greenwood why Mr Turnbull is no longer prime minister.
"The very simple answer on why there has been a change is because a majority of people in the Liberal Party party room made a decision to make a change and to support Scott Morrison and Josh Frydenberg as our leadership team.
"To be Prime Minister, you've got to ensure you retain the confidence of a majority of the members in your party room."
Click PLAY below for the full interview
Mr Cormann has also rejected suggestions a free trade agreement with Indonesia is off the table.
Prime Minister Scott Morrison angered the Indonesian government when he floated the idea of moving Australia's embassy in Israel from Tel Aviv to Jerusalem.
Indonesia has warned it may scuttle a major trade deal unless Australia scraps the proposal.
But Minister Cormann insists the agreement is still on the table.
"Both Indonesia and Australia remain committed to reaching a final landing in relation to this agreement," he says.
Mr Cormann says no senior ministers raised the embassy issue with him when he visited Indonesia recently.
"I was in Jakarta the week before last for about five days.
"I had a series of meetings with very senior ministers, nobody raised that issue with me.
"The ministers I met with acknowledged and recognised that this… economic partnership agreement is an important agreement both for Indonesia and for Australia."