Minister claims 'government is doing everything we can' to help drought victims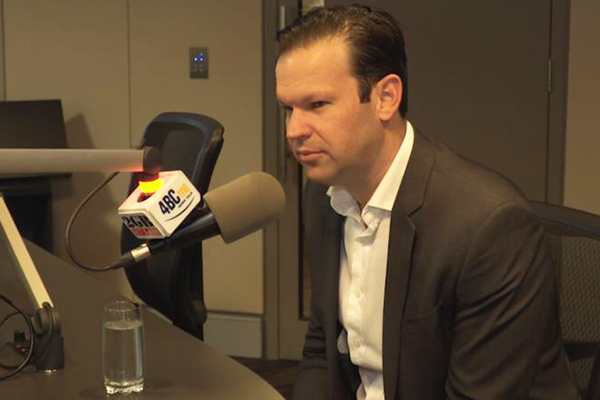 A senior Nationals minister insists "the government is doing everything we can" to help farmers being destroyed by drought.
The federal government's relief efforts are being criticised as ineffective by many, with the nation's peak farming body calling for a clear strategy.
Senator Matt Canavan admits the government "must continue to do more".
But he tells Alan Jones they can't guarantee all farms will make it through to the other side of the drought.
"The government is doing everything we can to help," the Resources Minister says.
"We cannot always guarantee that every farm will be fine, that no tough decisions have to be made."
Alan Jones disagrees, telling Senator Canavan the Nationals and the Prime Minister need to do more.
"May I be forgiven for appearing rude but I don't think the government is doing everything that can be done.
"It is our money, not the government's money, and something's got to be done to save the breeding stock of this country."
Click PLAY below to hear the full interview
But those who work out on the land are telling a very different story.
Farmer Brett Dunn used to supply feed to the horse racing industry but is now out of work due to the drought.
He tells Alan his property is surrounded by water from the Murray, but his current water allocation from the NSW government is zero.
Every day he watches the water rush by, unable to use any of it. He is forced to pay $800 per megalitre.
"You'd think, Alan, that we don't live in Australia. It's state versus state on everything.
"You work all your life, and your father and your grandfathers work all their lives to build something up, and you have a policy like this Murray-Darling Basin just crushes everything."
Director of Southern Cross Feeds Brett Caddy is in the same boat. With farmers forced to pay exorbitant prices for water, his supply has drastically reduced.
"We've got to hope that the farmers take the risk of buying the water and then hope we can pass it on to the retailer or the produce store.
"The farmers don't want a hand from the government. All they want is water."
Click PLAY below to hear the full interview
Image: File photo