Military analyst's clues on why Russia's offensive may be stalling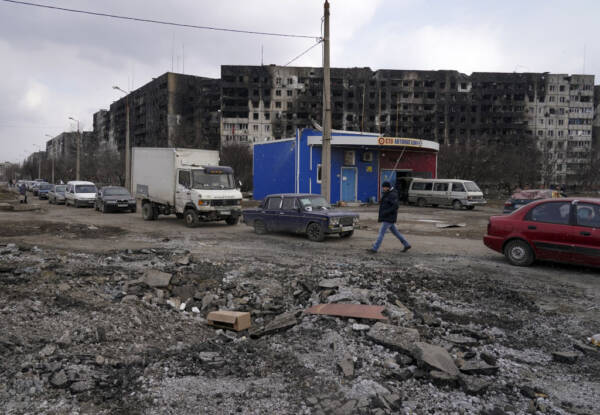 Russia has claimed it has twice deployed hypersonic missiles in attacks on Ukrainian soil but military analysts say it could indicate that they are running out of weapons.
The missiles, called Kinzhal or Dagger in Russian, have never been used before in combat.
Military analyst at Griffith University, Dr Peter Layton, says it appears they are running out of equipment and the military may not be able to keep up at the current pace.
"Analysts everywhere around the world are looking at this and saying, the Russians have just used this, does this mean they are running out of all of their other precision guided weapons?" he said on 4BC Drive.
"If this is a highly accurate weapon, they've got many other kinds of weapons which would be just as effective and just as useful in a situation like in Ukraine, but would be much much cheaper and easier to use so the fact that they are using it is suggesting they are running out of their smart weapons."
He says the estimate is that they have used 1000 of their "smart weapons" in the deadly conflict.
"That's quite a lot, and the cost of them is high, and they are gradually running out."
He says he believes they are running out of "equipment and people".
"I think that the analysts are right, that the Russians are getting a bit …. certainly getting a bit anxious, because the Ukrainians are certainly holding the Russians and stalling their advance."
Press PLAY below to hear more about his insights, including why it gives some 'hope'
Image: Stringer/Anadolu Agency via Getty Images