Mick Fleetwood chats about the band's new singer ahead of Aussie tour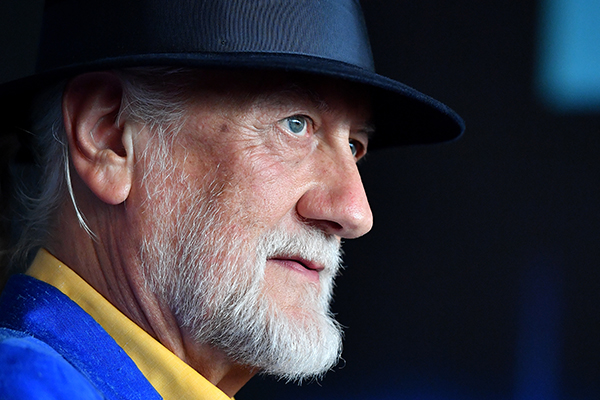 Legendary, Grammy-award winning band Fleetwood Mac are making their way Down Under later this year, with the addition of one Aussie-claimed icon.
The new-look band will feature the originals of Mick Fleetwood, John McVie, Stevie Nicks and Christine McVie alongside newcomers Mike Campbell and Neil Finn (Splitz Enz, Crowded House).
Ahead of the Australian leg of their tour, Mick Fleetwood joins John Stanely to take a look at where it all began.
He tells John he got his first drum kit at age 11.
"I'm eternally grateful because not much else much was happening," he says, calling himself an "academic dunce".
"Both mum and dad were hugely encouraging of all their children and none of us flourished in the academic world, for whatever reason, but we all went into the arts."
Mick says he first met Crowded House frontman Neil Finn a little over 20 years ago in London, but the pair then reconnected a few years on.
"I was, basically, a fan."
He tells John they sat and joked about forming a band, so when the opportunity arose for Neill to play with Fleetwood Mac, it was the perfect excuse.
Click PLAY below to hear the full interview