Michael Pachi on witnessing ex-diplomat 'manhandled' by PM's security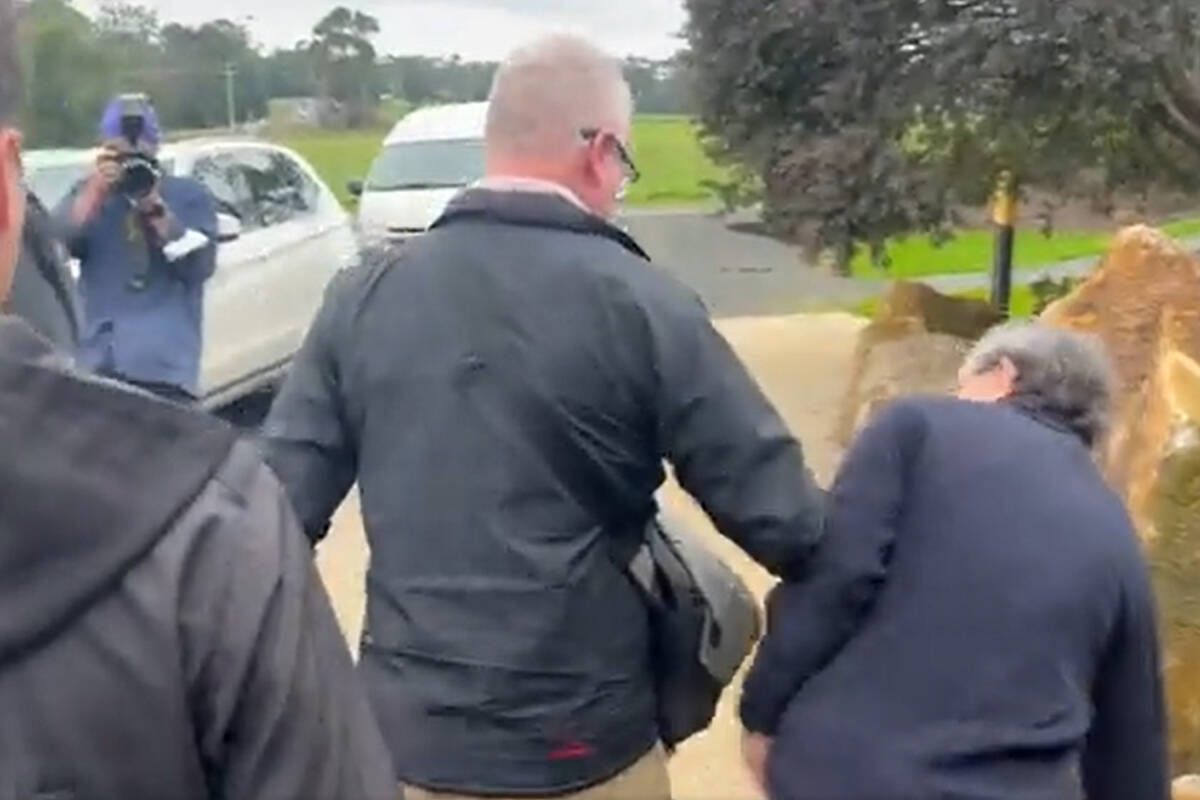 A former high commissioner to the Solomon Island claims he was "manhandled" by the Prime Minister's security team. 
Trevor Sofield attempted to talk to Scott Morrison during a stop at a dairy door in regional Tasmania but was blocked by security.
He told media at the location he wanted to express his disappointment at Australia's mishandling of the Solomon Islands' security pact with China.
The PM's security detail have prevented a member of the public from attempting to talk to the Prime Minister at a stop at a dairy door in the seat of Bass. The PM was rushed away from the venue. The man tried to talk to him several times #auspol pic.twitter.com/4bIyrWzDox

— Lanai Scarr (@lanai_scarr) May 12, 2022
4BC's political editor Michael Pachi, who was at the event, told Neil Breen Mr Sofield had been asked to leave the premises.
"He came outside and then gave us his version of events," Pachi said.
"But look, you know, I suppose one of the problems of these campaigns is they're so tightly managed, whether you're on the Liberal side or the Labor side.
"So when these sorts of things do occur, they do end up becoming stories and take on a life of their own."
Press PLAY below to hear Michael Pachi recount the events
Image: Lanai Scarr / Twitter