Merv Hughes: What it means to play for Australia on Boxing Day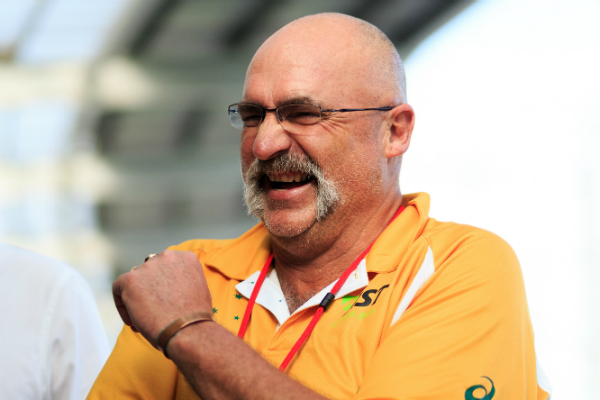 Australian cricket legend Merv Hughes has opened up on what it means to play for his country on Boxing Day.
Hughes was always an iconic figure in the game for Australia with his trademark mo on show as his stared down the opposition batsmen at the top of his mark.
The Boxing Day Test is one of the biggest events on the Australian sporting calendar, but for the 57-year-old the feeling of playing Boxing Day as a Victorian was one like no other.
Hughes played in four Boxing Day Tests throughout his 10-year career after debuting in 1985.
"It's hard to explain it," Hughes said.
"We used to have arguments with the guys from New South Wales – which was the better ground to play at – (the) SCG or the MCG.
"When we got a little bit behind, we were still happy playing in front of 48,000 people at the SCG, but if you want to play in front of a big crowd, come to the MCG.
"The local support you get, when you were playing Test matches in South Australia at the Adelaide Oval, if you hit a boundary you just get a little bit more of a cheer than from someone from another state.
"When you have two times or three times as many people especially on Boxing Day, for a Victorian playing for Australia at the MCG, there's no better feeling."
Hughes played 53 Tests for his country and took 212 wickets at an average of just over 28.
Australia and India are locked at one all in their four-Test series ahead of the Boxing Day Test at the MCG.
Click 'play' to hear the full interview below: