'Melodramatic demand': Premier calls for apology from Greg Hunt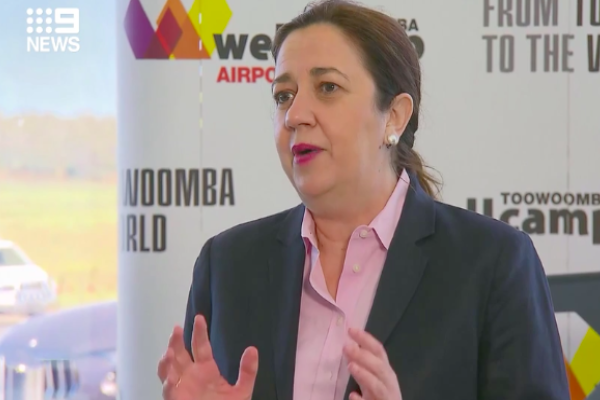 Premier Annastacia Palaszczuk is demanding an apology from the Federal Health Minister Greg Hunt after she says she was "relentlessly attacked" for raising fears about children and COVID-19.
She said today she was shot down for her comments in parliament three weeks ago.
"You open up this state, and you let the virus in here, and every child under 12 is vulnerable," she said at the time.
The comments were passed off as an excuse for the state's hard border stance.
But overnight, Mr Hunt wrote to Pfizer asking them to seek approval from the Therapeutic Goods Administration for children aged 5-11.
Annastacia Palaszczuk says it was "very disappointing", and all she wanted was information on vaccinating children before opening up the state.
"I would like an apology from Greg Hunt. I think it is very disappointing that all I'm trying to do is protect this state to protect our children.
"I will not be criticised for no reason and then for the federal government to pick up what I have been saying."
But Scott Emerson said on 4BC Drive the Premier had "re-written history".
"Those comments three weeks ago were saying, every child is vulnerable.
"It's basically a bit of scare-mongering about the risk to kids."
He said it was a "melodramatic demand" that Mr Hunt should apologise.
"It was still scare-mongering three weeks ago, and those comments remain scare-mongering today."
Press PLAY below to hear more
Image: Nine News