Meet the young leaders ditching 'schoolies' to give back to remote communities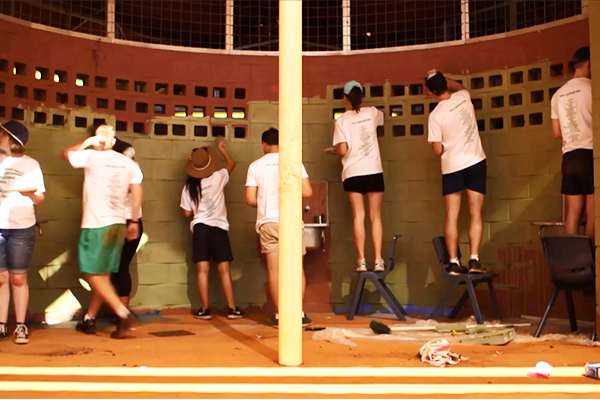 Each year, NSW Treasurer Dominic Perrottet rounds up a team of young leaders who take on a very different kind of post-HSC celebration.
The students, from his Hawkesbury electorate, take part in Perrottet's Student Leadership Programme, which culminates in a week-long community service program in the remote area of Yulara in the Northern Territory.
Perrottet spoke with Chris Smith about the program and why it's significant for young people finishing high school.
"It doesn't matter what your age is. To come out here and see some of the conditions our fellow Australians are living in and the challenges they face, it provides that perspective."
Big day out in the Northern Territory adding a splash of colour to classrooms at Nyangatjatjara College for the Student Leadership Program: https://t.co/g7cJ0DOfhS #SLP #nswpol pic.twitter.com/piEYGtennk

— Dominic Perrottet (@Dom_Perrottet) December 5, 2017
Chris also spoke to Sophie, a recent graduate of Gilroy Catholic College in Castle Hill, who decided to skip Schoolies week in to take part in the program.
"Giving back to the community is way more significant and long lasting in its effect."
Listen to the full interview below