Mass casualty event in Wisconsin as SUV ploughs through Christmas parade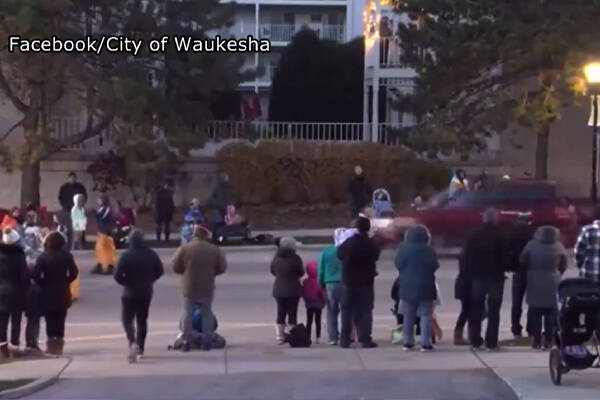 At least 20 people have been injured after a car ploughed into Christmas parade-goers and performers in the US state of Wisconsin.
A marching band accompanied by dancers and baton-twirlers was travelling through the main street of Waukesha, a suburb of Milwaukee, when a red Ford SUV burst past barriers and into the parade.
A live feed of the parade captured the horrific incident, as well as several views of the car before it hit the pedestrians, on camera.
The offender, who was known to police, has been taken into custody but nothing is yet known about his motive.
Officials will not comment on whether or not the incident is a terrorist attack.