Man shot dead in 'wild brawl' west of Brisbane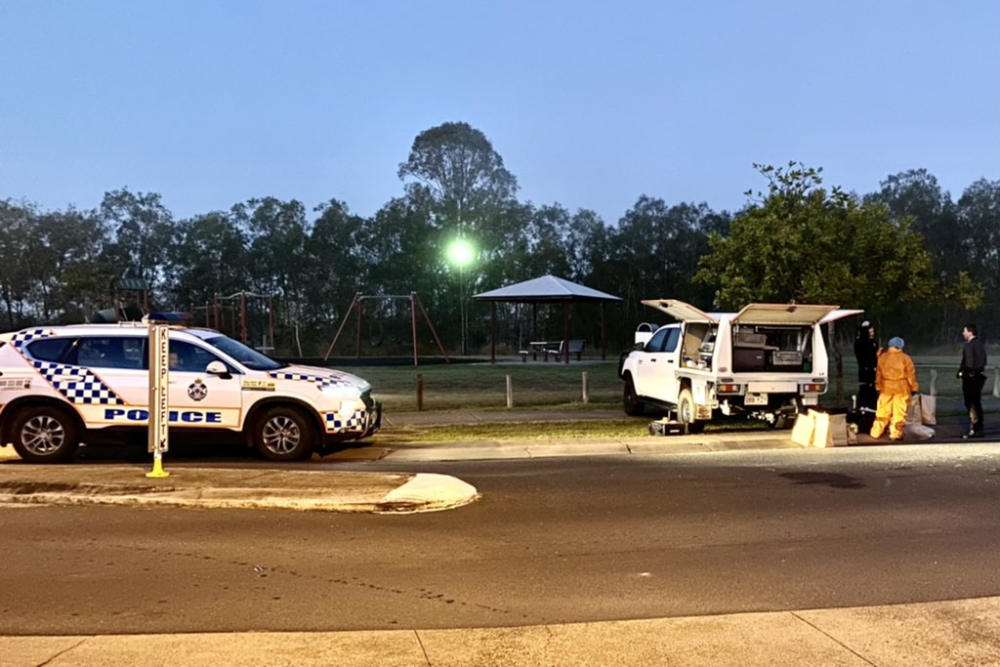 A crime scene is in place at North Booval this morning following the fatal shooting of a 31-year-old man in a 'wild brawl'.
Early police investigations suggest at around 5pm, several people were involved in a violent altercation with weapons on Baden Jones Way.
The altercation has left a 'very complex' crime scene for police to untangle, spanning almost the full length of the street.
It's believed up to nine people were engaged in the dispute over property, with at least one armed with a firearm and others wielding baseball bats or similar weapons.
"A person within that party, and we're still trying to establish exactly who, has used a motor vehicle to hit one of the people involved in the dispute," Assistant Police Commissioner Mike Condon told Neil Breen.
A further three men were transported to the Princess Alexandra Hospital and the Ipswich General Hospital, where they were treated for injuries.
"We are aware of who's involved and … we are working hard to identify the location of the outstanding person of interest at the moment." Assistant Police Commissioner Mike Condon said.
"No one's been arrested at this stage because we're trying to work out who did what."
Police are urging people with any information regarding the incident to come forward as investigations continue.
Press PLAY below to hear the details from police
Image: Reece D'Alessandro / Twitter