Looking back: Wallabies' World Cup win 30 years on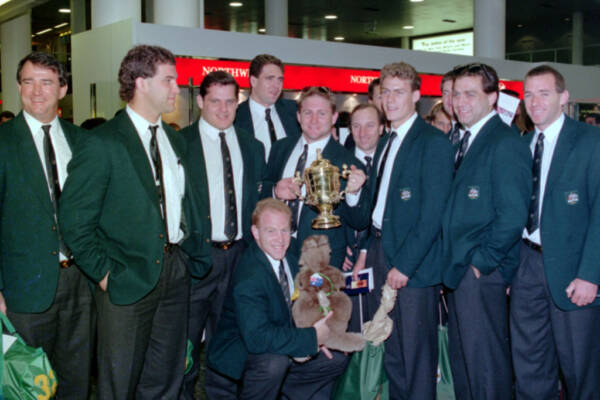 It's been 30 years since the Wallabies won the 1991 World Cup, in what was a history-making event.
"What a moment it was for Australian rugby, and Australian sport," Wide World of Sports host Peter Psaltis said.
In a special edition of the show, Psalty took a look back on the 30th anniversary of the win with some special guests.
Tim Horan, who was just 21-years-old at the time during that World Cup Tour, said it was an incredible achievement.
"I don't think we realised the power we had, until we got back to Australia, showing the World Cup to schools and clubs and realised how it was going to inspire the next younger generation."
Press PLAY below to hear his recollection, three decades on
John Eales reminisced on the win, saying it was extraordinary.
"Tim and I experienced it a couple times each, together, and it certainly brings back a lot of great memories," he said.
"You tend to as time goes on remember the happier times, and forget about how much pain there was along the way, and how hard you worked along the way."
Press PLAY to hear him talk more about 'achieving something special'
Press PLAY below to hear from Nick Farr-Jones
Press PLAY below to hear Bob Dwyer's recollections
Image: Tim Ockenden – PA Images/PA Images via Getty Images