Lime scooter rider dangerously takes on the Story Bridge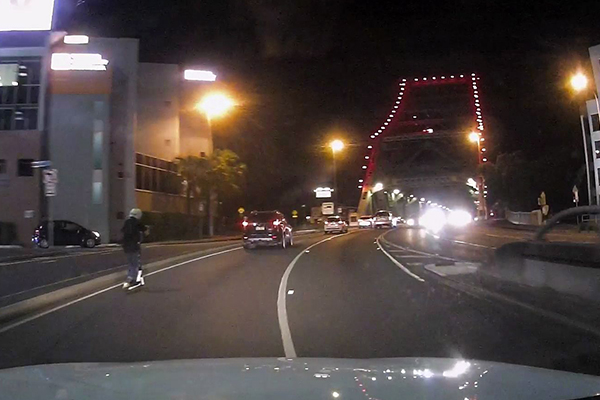 A listener has sent Ray Hadley a photo of a scooter rider taking on a busy Brisbane road late at night.
The listener was travelling over the Story Bridge on Saturday at around 9:15pm, when he saw two Lime scooters in the middle of the road, taking on the traffic.
He reports the rider in front was "so wobbly he almost lost it and would have been run over".
"They are so dangerous and I see them every day on the roads and generally without helmets being worn."
The electric share scooters were introduced in Brisbane last month.
Lime have also released share bikes in Sydney.