Newsreader Ron Wilson threatens to sue Ray Hadley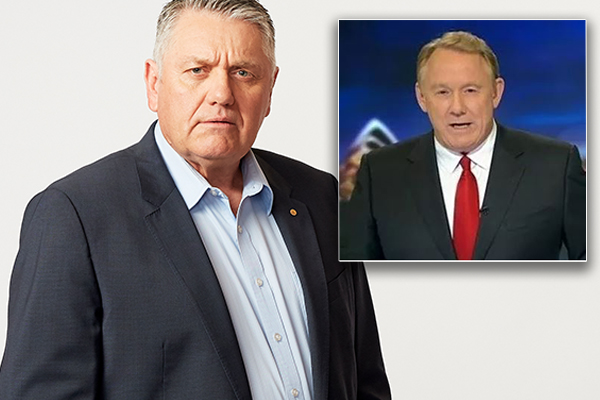 "I don't want to get sued by Ron Wilson."
Defamation looms large when you work in live radio, and when Ray Hadley wished television and radio presenter Ron Wilson a Happy Birthday, the lawyers began circling.
Ray wished his old mate a happy 66th birthday when, in actual fact, he's only a month younger than Ray at 64.
The mishap sent Ron's phone into a frenzy, prompting him to call in.
"I've given the right of reply to the distinguished newsreader, described the same way I am, as an industry veteran," says Ray.
"Mate, I've got my lawyer on the other line here," jokes Ron.
"I'm getting all these messages saying, 'Ray's got you at 66'. What's going on!"
But the Smooth FM newsreader points out Ray isn't the first one to get his age wrong…
"Wikileaks, they've had my age wrong for the last 40 years!"
"There are a couple of people in our industry who stop counting at various ages… you Mr Wilson, are not one of them," says Ray.
"Despite what they say, you can't believe everything you read, Ray."
Click PLAY below to hear the hilarious call
Ray also congratulates Ron on his recent ACRAs win for Best FM Newsreader.
"You were looking sartorially elegant as you always do."
"I do my very best. There's two things you can't beat in this life; age and gravity," says Ron.
RELATED