LATEST | No new COVID-19 cases in Queensland, jab deadline for health workers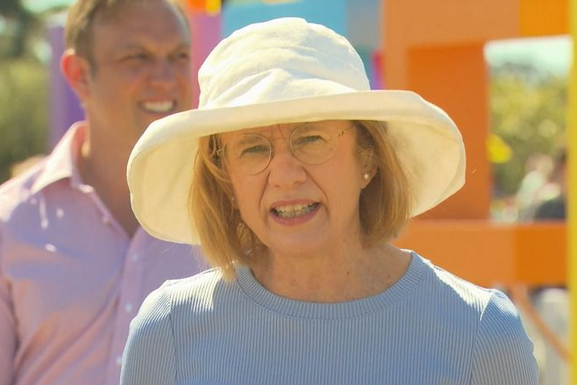 Queensland has avoided a lockdown announcement today as no new locally-acquired cases of coronavirus were detected overnight.
Premier Annastacia Palaszczuk yesterday said an increase in case numbers outside a family who yesterday tested positive will be critical to whether harder restrictions are introduced.
It has been confirmed two of three men who travelled into Queensland from New South Wales have tested positive to the virus.
One of these men stayed in the same home as the father of COVID-positive Brisbane family.
Chief Health Officer Dr Jeannette Young said she understands the men entered the state with appropriate passes, but further investigations are being completed by police.
"But those two people had minimal exposure in Queensland," she said.
The men did spend some time on the Gold Coast while in the state, meaning venues from the region could be added to the list of exposure sites.
Click HERE to stay up to date with the latest exposure sites
Dr Young flagged another two cases that could be of concern to Queensland, but are currently considered low-risk.
New South Wales has notified Queensland of another truck driver who tested positive to the virus.
He spent two days in the Queensland community while infectious, from September 7 to 8, and some Brisbane exposure sites are expected to be listed.
A miner who works in West Africa and lives in Townsville has also tested positive following quarantine in New South Wales.
"I'm very, very positive that's a historical case," Dr Young said.
Queensland's health workers given deadline for mandatory jabs
Queensland health workers will be required to be fully vaccinated by the end of October.
Health Minister Yvette D'Ath has announced the mandatory jabs for all of Queensland's hospital and Ambulance Service staff.
"Everyone will [need] to have had their first dose by the end of this month, September 30, and be fully vaccinated by the end of October."
Ms D'Ath said she isn't concerned the short time frame will be an issue because the industry already has high vaccination rates.
For those who are unable or don't want to receive the jab, Ms D'Ath says "alternative arrangements" will be found, including options such as redeployment.
These arrangements will be decided on a case-by-case basis, considering factors such as exposure risk.
"It won't be a blanket approach."
Image: Nine News