Keep your eyes peeled: The shonky Plumbing Detectives are at it again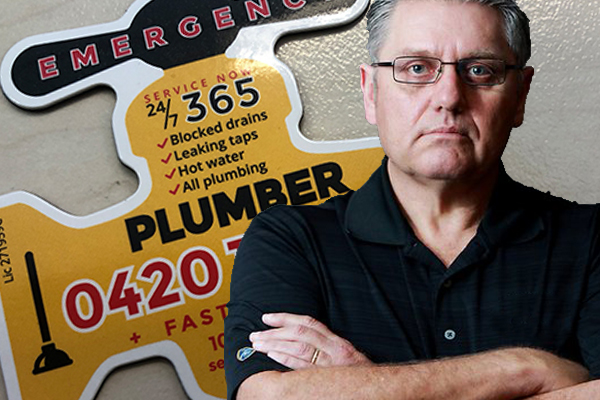 Ray Hadley is reminding his listeners to keep an eye out for a marketing campaign being run by the shonky Plumbing Detectives.
Leaky tap magnets have been showing up in mailboxes across New South Wales and Queensland, with the dodgy business leaving out a key detail.
Their name.
Earlier in the year, Ray exposed the Plumbing Detectives for ripping off an elderly woman.
Her case sparked a flood of complaints from other listeners with customers, fellow plumbers and even employees within the company revealing their experience with the company's dodgy practices.
Ray has regularly warned listeners not to call the company to access their services and to throw the magnets in the bin immediately.
But one emailer didn't get the message in time, a mistake that could have cost her up to $20,000.
Emailer Cheryl needed her blocked toilet fixed so she called the number on the leaky tap magnet.
She says she almost needed CPR when the two plumbers who showed up at her door quoted her over $20,000 for the job.
Cheryl sent them packing and shopped around, eventually finding a local plumber who did the job, and more, for $3,362.
"I'm richer in more ways than one for the experience," she tells Ray.
"I've since thrown every fridge magnet relating to trade work in the garbage."
Click PLAY below for the full story
Ray is urging his listeners to thrown the magnets in the bin as soon as it hits their mailbox.
"There'd be people right now, right across the listening area in Queensland, New South Wales that have these stupid fridge magnets on their fridge.
"When they're in strife with a plumber or electrition, they ring these thieves and they lose all that money."