Robbie Katter warns euthanasia bill a debate of 'rich versus poor'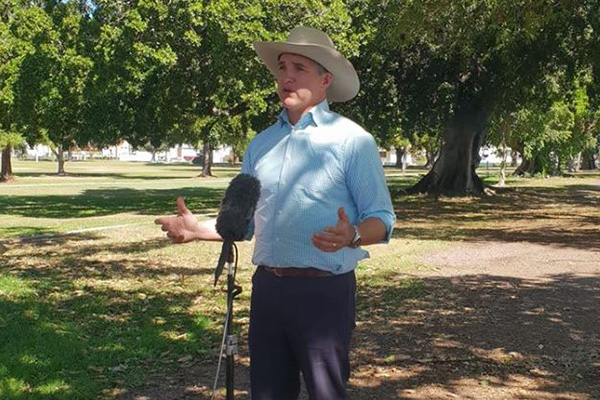 Regional Queensland MP Robbie Katter is calling for proposed voluntary assisted dying laws to be shelved. 
The State Parliament is this week debating a bill to legalise euthanasia to allow terminally ill people to end their life early.
The Member for Traeger has tabled an amendment, seeking $275 million to be committed to improving regional palliative care.
"It has really become a rich versus poor debate," Mr Katter told Neil Breen.
"If you've got private health cover and access to nice palliative care, it could be a different decision about how long you take to end your life.
"People can agree or disagree with this stuff, I get that – people have different points of view – but there's politics driving this.
"They're saying it's this great moral victory they're having in parliament, well, I think it's the opposite."
Press PLAY below to hear the Member for Traeger's concerns in full